Yao Ming is sadly no longer with us. The seven-week-old giraffe in Houston named after the Chinese NBA star was put down after a month-long bone infection couldn't be treated. Sorry for leading with a tearjerker – I promise the other stories will be more cheerful!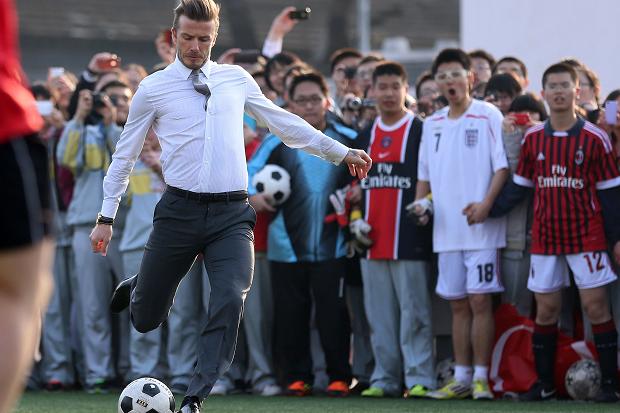 David Beckham – what could be happier than everyone's favorite soccer player/fashion icon? – will next be coming to China in June, not in May as originally planned. Sources tell me that his third trip is still scheduled for November to coincide with the CSL All-Star game, in which he will very likely be a non-playing captain.
Chinese snooker star Ding Junhui cruised to a 10-5 victory over Alan McManus in the first-round of this year World Snooker Championships. Despite the pressures of carrying China's hopes, the world number nine is considered one of the main contenders this year and had breaks of 131 and 129 against McManus. He faces world number 30 Mark King in Round 2 on Saturday evening UK time.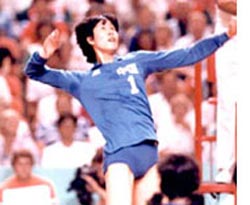 Lang Ping is expected to be confirmed today as the head coach of the women's national volleyball team. The wonderfully nicknamed "Iron Hammer" won five world championships in the 1980s as a player, as well as a gold medal at the 1984 Olympics. This will be her second stint in charge of China's volleyballers after leading them 1995-98. She has also coached the US team (2005-08) leading them to a 3-2 win over China at the Beijing Olympics.
Li Na has been named as one of just four athletes on Time's 100 most influential list, though Maria Sharapova new Porsche may keep her ahead of Li in the earnings stakes for a little while longer. Elsewhere, CCTV-5 will now carry a live broadcast of Wimbledon, which this week announced an increase in prize money of a massive 40%.
Chinese-dominated sports not surprisingly attract Chinese sponsors: sportswear company Li-Ning has announced a new partnership to make shuttlecocks and court mats for the Badminton World Federation, while the International Table Tennis Federation has signed a four-year deal with China Unicom.
Finally, is this great ambush marketing or what? Double Olympic swimming champion Ye Shiwen recently ran in her national uniform at a running event in Beijing, while Mr Puma ran alongside her, presumably disguised as a bodyguard.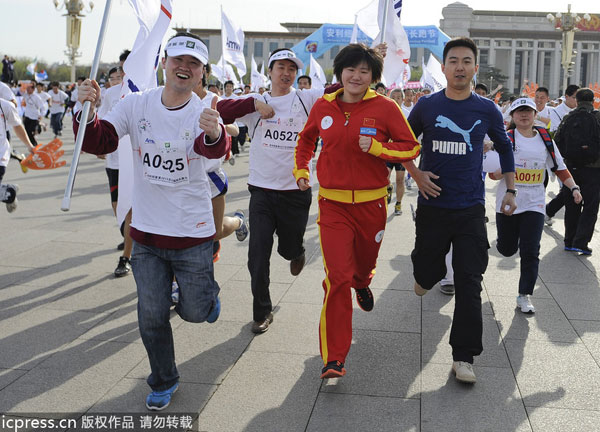 I wonder which one got paid…