Neymar is coming soon to a billboard near you, especially if you live in Asia. In today's Sports Talk column, I look at how Barcelona's new signing will try to conquer the China market, following in the footsteps of the God of Branding, David Beckham.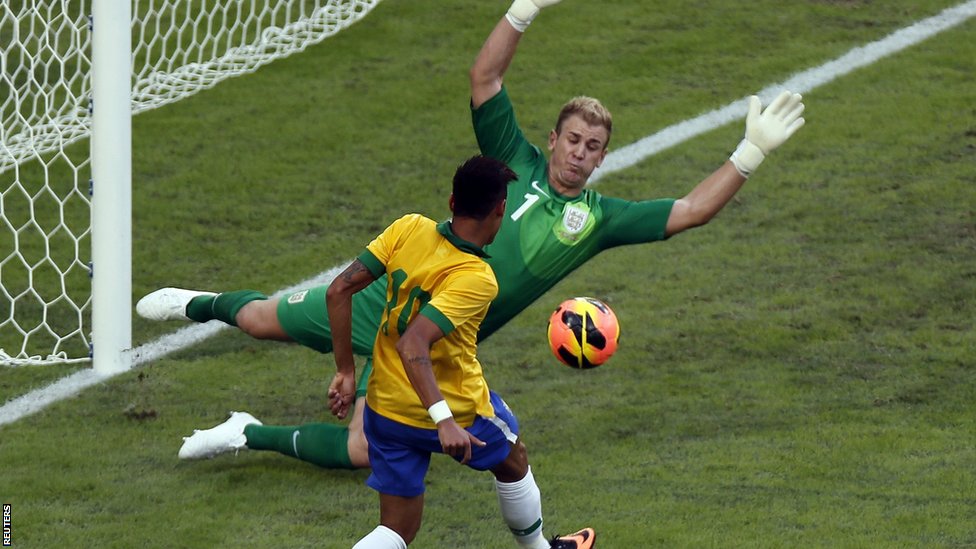 Social media in China has exploded in recent years, making it much easier and faster for a celebrity to build a Chinese fanbase and interact with that audience. On field performances, while still important, will no longer make or break a player's endorsement potential, because there are now so many more ways to market yourself. Here's the piece:
On Monday, Barcelona will host a visit from their soon-to-be newest player, the 21-year-old Brazilian soccer star Neymar, who is expected to sign once the transfer window opens in July. It's a complex deal, but the figures involved are eyewatering even by today's standards: Neymar reportedly will receive about $40 million upfront, plus an annual salary of more than $9 million.

But while Neymar – the two-time South American Footballer of the Year – and Lionel Messi – the four-time FIFA World Player of the Year – will now be teammates on the field, they will also be commercial rivals off it.

Just days after the Barcelona deal was announced, it was revealed that Neymar had signed with Doyen Global, a sports investment group headed up by David Beckham's publicist, Simon Oliveira. The partnership's primary focus, Oliveira said, will be on building Neymar's profile in Asia.

Neymar is fast becoming one of the most well-known players on the planet, and his move to Spain will certainly speed up that process, but in China, Neymar is not currently as popular as the likes of Messi or Cristiano Ronaldo.

China-based branding and marketing consultant Hwa Wu, who has previously worked with global stars including Beckham, says in order to transcend both cultures and industries, the most important thing is for Neymar to build a personal brand that has universal appeal. Oliveira knows a thing or two about this, of course, since Beckham, who remains his client, is the world's best example of attracting both those who do and do not like soccer.

Neymar already has 10 sponsors, including Nike, Volkswagen, Unilever and Red Bull, but Wu cautions that he must find his own voice in the China market, rather than be a compilation of corporate identities. The most lucrative partners, she adds, will not necessarily be the best in the long run.

Neymar looks to have the world at his feet right now: He's young, he's attractive and he's very, very good. Beckham never quite got to the very top of the sport, but Neymar has the potential to be the world's best player. With Brazil hosting next year's World Cup and the Olympic Games in Rio two years later, Neymar's face is all but guaranteed to be front and center in the world's media for years to come. If the stars align, Neymar could not only eclipse Beckham's playing achievements but emulate his off-field fame as well.
Wu, who worked with Beckham on his Saky toothpaste deal, also told me that Neymar should try to compile a mix of sports brands, consumer goods companies and lifestyle properties in his endorsement portfolio, but, as with Saky, it's important to engage well-known Chinese brands, rather than stick purely to established international names. Moutai or Shuanghui perhaps?