Now that Sir David Beckham, the God of Branding, has officially hung up his boots, he can concentrate on the Big Problems, like world peace and buying MLS franchises. Becks returns to China next week for the second of three trips this year, as part of his ambassadorial contract with the Chinese Super League. If the first trip was all about the kids, then the second one is all about charity (but like these two, David doesn't like to brag). Here are the details:
Monday: arrives Beijing in the morning (though don't expect the choreographed airport craziness of the first trip), press conference at the China Soong Ching Ling Foundation (*see note below), where he also visited in March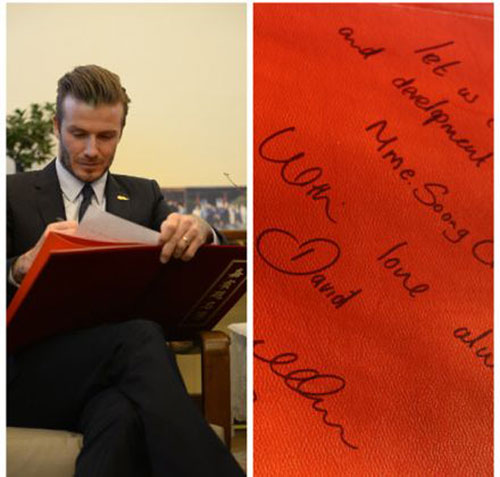 Tuesday: travel to Nanjing, visit Jiangsu Sainty (2nd in the CSL last year)
Wednesday: travel to Shanghai, visit CSL teams
Thursday: travel to Hangzhou
Friday: wife Victoria arrives in Beijing
Saturday: David to attend Hangzhou Greentown vs Beijing Guoan CSL game (ko 1.35pm), then flies to Beijing afterwards for charity auction/gala with Victoria (televised live on CCTV)
Sunday: both return home to relieve the babysitter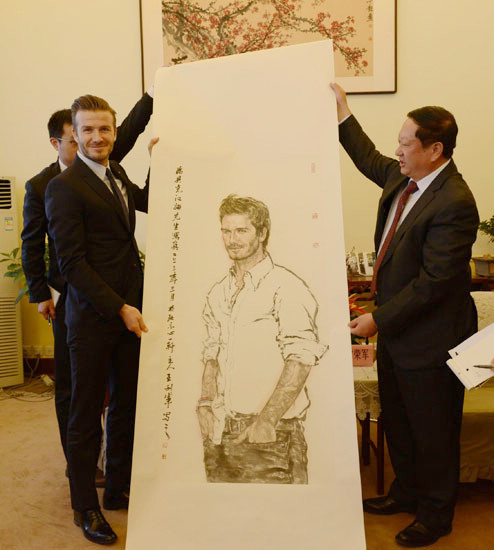 Interesting point about one of the charities he is supporting. Here's the mission statement for the China Soong Ching Ling Foundation:
The mission of CSCLF is to promote friendly international relations and safeguard world peace; to strengthen exchanges across Taiwan Straits and advance reunification of Motherland; to show concerns for the future of the nation and develop children's work.
Pretty sure that won't go down too well in Taiwan…