No, we're not talking about a Brazilian here. Chinese tennis superstar Li Na recently unveiled a wax statue of herself at the Madame Tussauds museum in her hometown of Wuhan, ahead of the museum's official opening on September 28. Li Na is to Wuhan what pandas are to Chengdu so a statue of her was a must, especially since the WTA Tour will visit Wuhan for the first time in September 2014. The likeness is…well…interesting.
Judge for yourself here: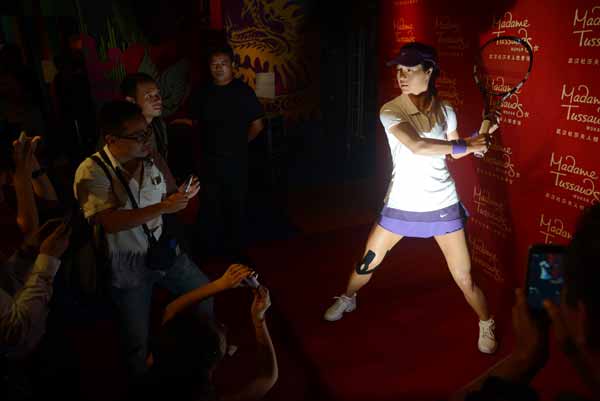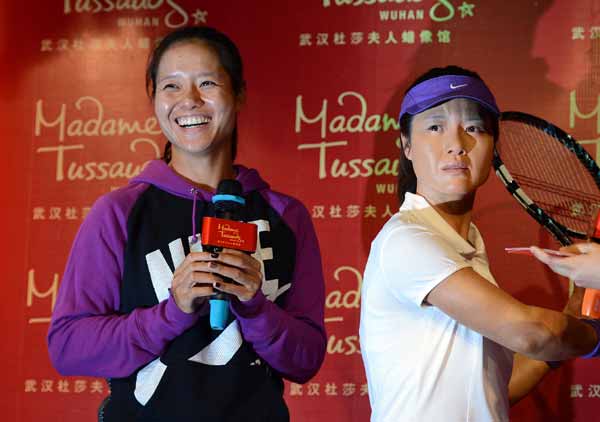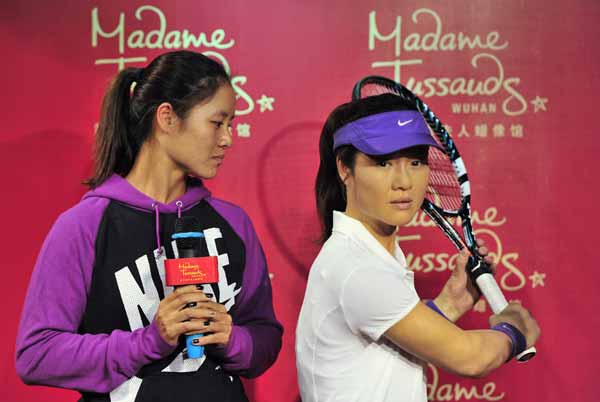 The SpiderTech kinesio back tape, which Li has worn on her right knee since 2009, is a nice touch. But as Courtney Nguyen from SI points out, there are a few wrong details:
The ever present Mercedes-Benz logo on her right sleeve is missing.
The ever-present Taikang Life Insurance logo on her left sleeve is missing.
The Babolat stencil on her racket is wrong, as you can see in the third picture.
Funny how they managed to get all the Nike logos in, though…