It should have been a triumphant weekend of sports for Beijing: China's female golfing star, Feng Shanshan, took the inaugural Reignwood LPGA Classic by a single shot thanks to an eagle on the very last hole, the dream men's final in the China Open tennis tournament saw no. 1 seed Novak Djokovic beat no. 2 seed Rafael Nadal, while on the women's side Serena Williams won the tenth title of what is arguably the best year of her career.
But instead, everyone was talking about the weather.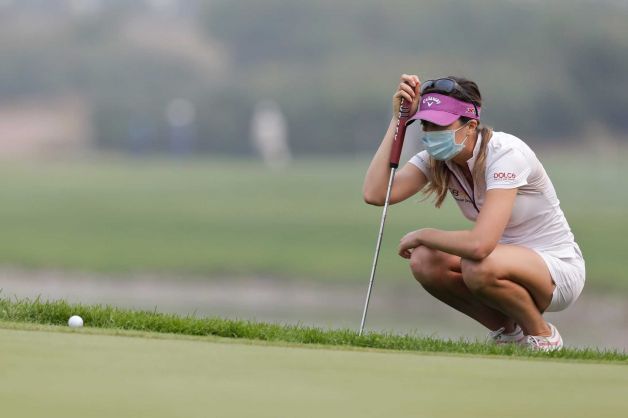 Golfer Sandra Gal is currently ranked 55th in the world, and finished 15th on Sunday, but the German ensured she was mentioned prominently in all the major news reports because, as she and several others did in Round 3, she again played wearing a face mask to protect against the smog that was so bad it caused delays all week due to poor visibility.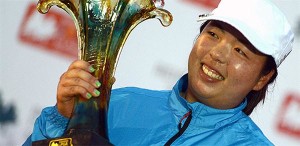 Weather aside, the tournament was pure Hollywood: China's first LPGA tournament for five years [note to AP 1: not the first ever] sees its only major-winning star feel the pressure in Round 1, bounces back in Rounds 2 and 3 with nine-under 64s to take a one shot lead, loses the lead in the final round, draws level, loses the lead again and then nails an eagle on the 72nd hole to win by one, delighting the home crowd (and pleasing the tournament's sponsor Reignwood, with whom she had signed just days before). But her tenth career victory [note to AP 2: not her second] – and her most dramatic – has been relegated to sub-plot in the wider narrative of flight delays and travel chaos.
The LPGA has being playing the "fog" card that fools nobody. You only have to check out Gal's own website for the truth, with this message posted after Round 3 accompanying the photo below:
"Sandra was wearing protective mask because of smog."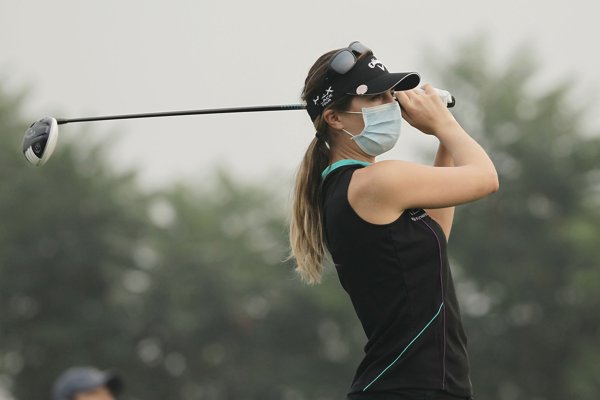 Meanwhile, here are young stars Jessica Korda and Jodi Ewart posing for this Twitter shot (as posted by Ewart's husband). Pure PR gold for the LPGA on their triumphant return to China: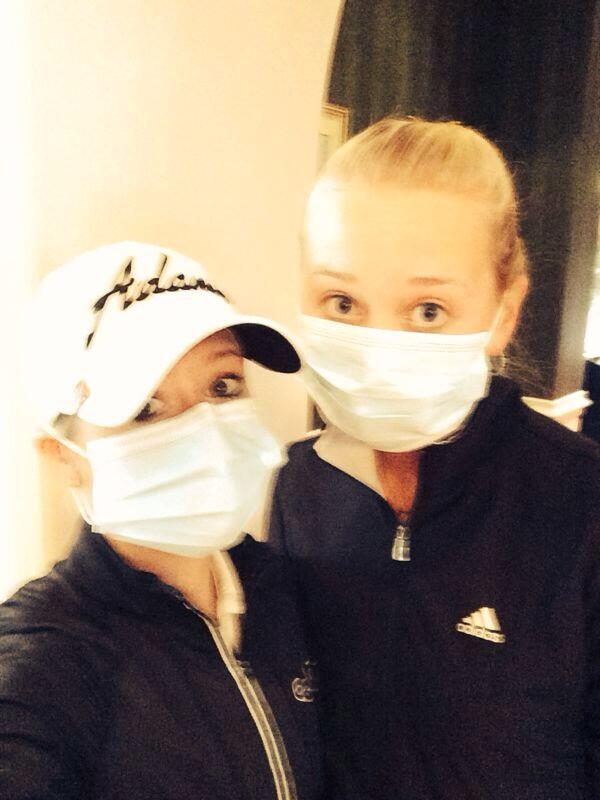 Over in the tennis, Djokovic maintained his perfect record (19-0) at the China Open with his fourth title, while his vanquished opponent Nadal regained his number one ranking, and again the players have to address the weather. Here's Nadal:
"It's not ideal in terms of pollution. Yes, we've been talking about the weather conditions, but it is what it is. It's something that has been the same for the last few years that I've been coming back here."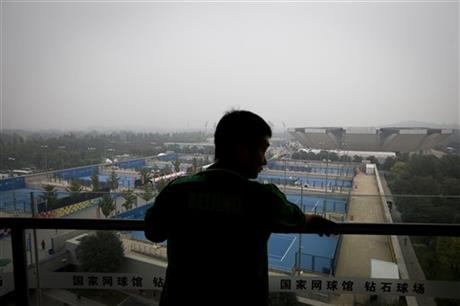 In other words, it's nothing new as far as the players are concerned, with pollution hitting the headlines in past tournaments as well as this one.
The question now is: will this affect Beijing's ability to attract major sporting events? The short-term future is assured – the China Open tennis celebrated its 10th year and isn't going anywhere, the 2015 World Athletics Championships will be held at the Bird's Nest stadium and there's no way the LPGA will pull out after it did exactly that five years ago, especially now that China has a bankable homegrown star.
But in the long term, there's a chance that leagues and tours head elsewhere, if still in China. Yes, the country's pollution problem is widespread, but there is definitely a perception that Shanghai's air is better than Beijing's, and with other cities already (Guangzhou) or soon-to-be (Wuhan) hosting WTA events, for example, there is a lengthening list of destinations in China able to host a top-level sports event should the capital be seen as less desirable.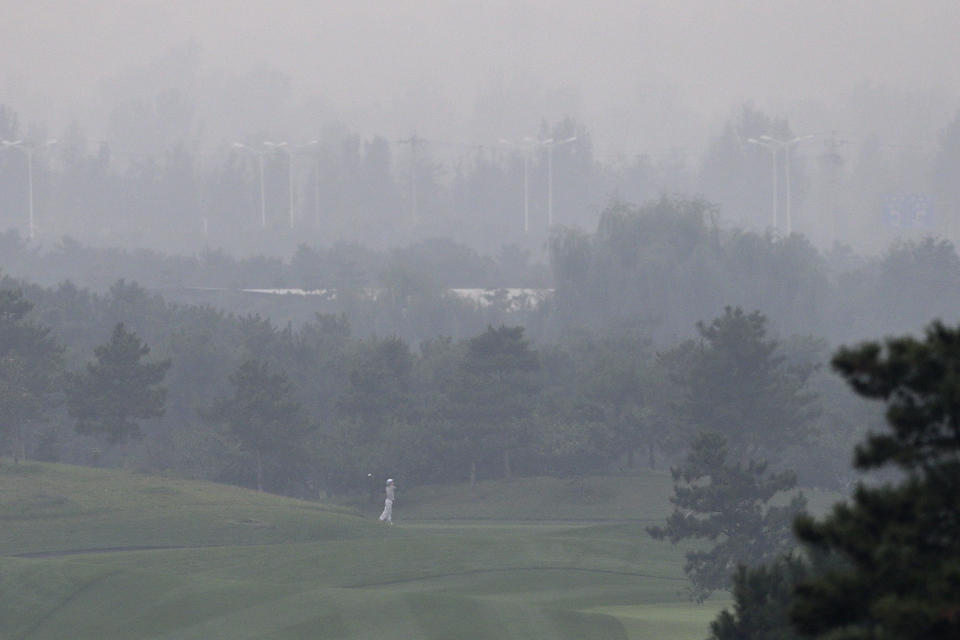 In the end, it will come down to the athletes. Tennis players are pretty much told where to go and when due to the schedule, while golfers get more options with competing tours. You can be sure that the LPGA and tournament organizers did their very best to persuade Gal and others not to wear the face masks, which have become the story despite the LPGA's censorship attempts that were a fitting tribute to their new location. As the SCMP reports, though, CCTV anchor and commentator Bai Yansong has an alternative solution:
 "Is it worth it to do sports at the expense of health?", he wrote in his column last week calling for cancelling major sports events amid pollution. "This might be embarrassing but at least it does not damage people's health," he said.