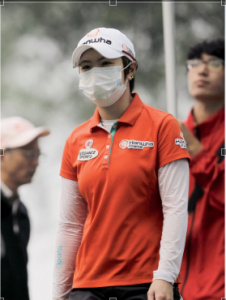 The pictures of golfers wearing face masks during the Reignwood LPGA Classic this past weekend in Beijing made far bigger headlines than Feng Shanshan's dramatic victory on home soil. But apparently there is something worse than the smog.
Chinese golf fans.
That's according to none other than two-time major winner and world no. 3 American Stacy Lewis. I've written before about how the LPGA played the "fog" card to explain away lengthy delays caused by the horrendous smog. And while you won't see any face mask pictures on the LPGA website, they didn't quite censor all mentions of the "S" word. Search for "smog" on lpga.com and you'll find two mentions.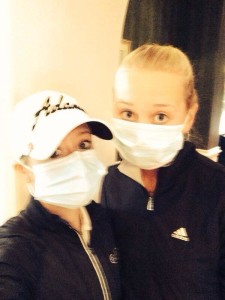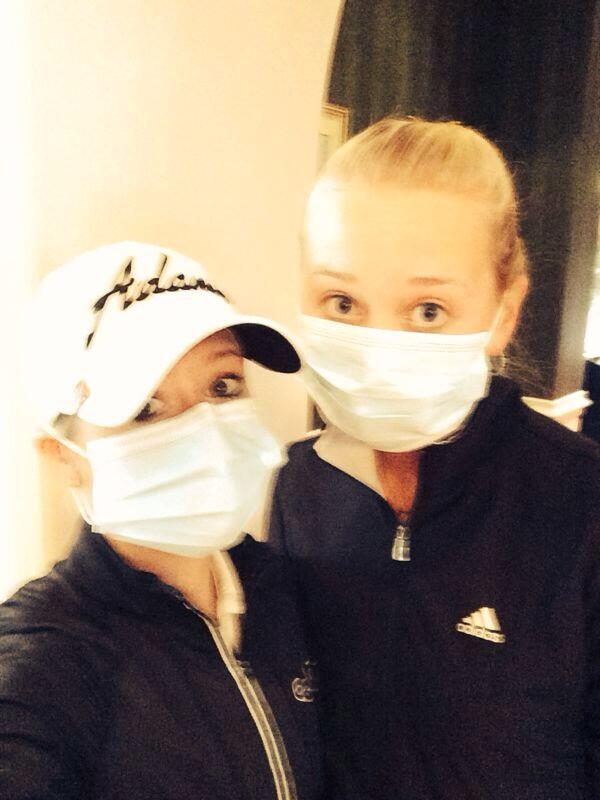 Rising star Jessica Korda was asked about how she felt on the greens and had this to say:
Like I said, I think it's the smog that's coming in right now, it's making it heavy, and it's harder to breathe out there.  You cough a lot.
And then there was this from Lewis:
Q: What's more annoying, the cameras or the smog?
Lewis:  I think since we're trying to play golf, I think the cameras are more annoying.
By cameras, she's not referring to the TV cameras, but the fans constantly taking pictures during play. And there's more. After the final round, she complaining about Feng winning with a lucky shot, then went on Twitter to clarify/rant:
Congrats to Shan Shan on the win, crazy shot at 18. Very disappointed in the fans in China this week.
then this:
Between all the cameras and cheering when I missed putts. It was just really hard to have fun out there. On to the next…
and then this:
Btw what [sic] till you see the shot on 18 that won it! Lets just say it involved a rock and the flag stick…
Yes it was lucky to an extent, but as the video shows, Feng had no choice but to go for the pin and her daring shot came off. If Tiger Woods had hit it, everyone would be saying it was a great shot, not a lucky one.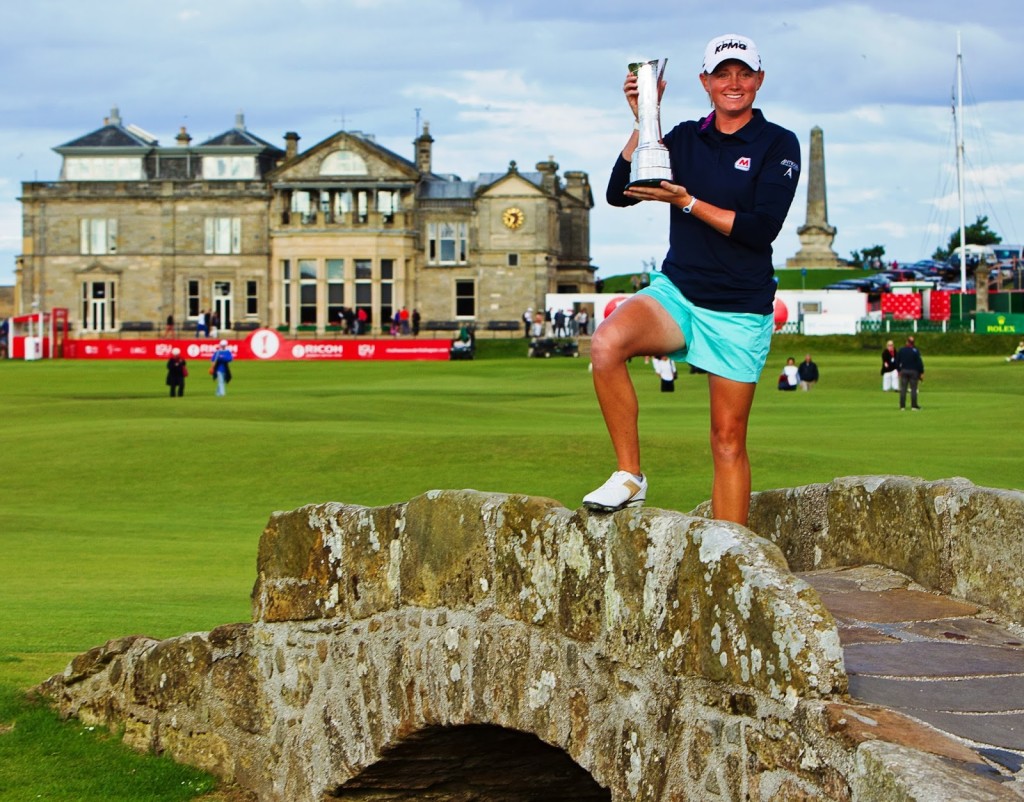 A clear case of sour grapes after having victory snatched from you at the end, but Beth Ann Baldry at Golfweek makes a strong case for Lewis being a competitive fighter who has overcome scoliosis, rather than a sore loser. In any event, the inevitable backlash followed and Lewis had had enough, deleting her Twitter account after one final tweet:
For those whose [sic] were actually supportive on twitter, sorry to say I will be signing off of here. I'm sorry I say what I believe.
As Baldry points out, golf fans in Asia are, well, different. But most players on the Tour spend most of their year playing abroad, so there's nothing wrong with creating a Ryder Cup-type atmosphere to help your heroes when the Tour comes to town. After all, Lewis is old enough to remember the time when US Ryder Cup captain Paul Azinger actively encouraged US fans to cheer when Europeans missed their putts.
So Twitter loses another outspoken voice, but you can still follow her hat (seriously).