Will it be third time lucky for Li Na at the Australian Open? A dominant semifinal performance saw Li put Canada's rising star Genie Bouchard firmly in her place, racing to a 5-0 first set lead in just 14 minutes, before cruising to a 6-2, 6-4 win.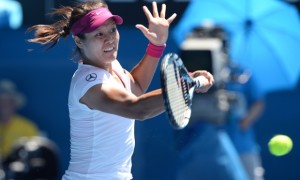 Li will play Dominika Cibulkova – Slovakia's first Grand Slam finalist – on Saturday evening in Melbourne and will start as the heavy favorite  in her third Australian Open final in four years, against an opponent she's never lost to in four matches. But in a tournament full of upsets, who's to say there won't be one more? The 20th seed Cibulkova has beaten the 16th, 3rd, 11th and 5th seeds on her way to her first Grand Slam final, dropping only one set (to Sharapova) along the way. Meanwhile Li, the 4th seed, has had a dream run: Cibulkova will be her highest ranked opponent of the tournament.
Every article about Li Na, it seems, has to have an obligatory mention about her age – she turns 32 next month – and has already said she likely won't play at the 2016 Rio Olympics, instead preferring that some younger Chinese players get a chance to shine. But like a fine wine, she's getting better and better with age and the sponsors who rushed to be associated with her following her landmark 2011 French Open have had an incredible – and largely unexpected – return on their investments. For all the talk about new players such as Zhang Shuai coming through, it looks like Li will be carrying the torch for Chinese tennis for some time yet.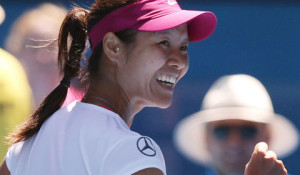 At some stage, Li will have to hang up the racket, though remember that in China, celebrities continue being top advertizing fodder long after they retire (Yao Ming) or at least past their prime (Jackie Chan), whereas in the west, it's typically the current stars who rule. The three-year deals she signed with companies like Haagen-Dazs, Mercedes-Benz, and insurance company Taikang Life. Interestingly – and in  a sign of how much clout she has – she's the only player in Nike's stable allowed to wear other firms' logos on her sleeves. Another sponsor, Rolex, jumped the gun by already congratulating Li for winning the tournament.
Li Na has a perfect 11-0 record in 2014, and tens of millions of casual sports fans in China will be watching and hoping she can make it an even dozen. But many of those fans are used to seeing China dominate in other Olympic sports – so a third Australian Open final defeat could really hurt her brand at home.