A simplistic view often peddled in the western press is that the rebellious Li Na, tattoo and all, broke free of the state-run system when she and three others decided to "fly solo" in 2008. Under the new arrangement, the players could choose their own support team, arrange their own schedule and – crucially – keep the vast majority of their prize money instead of forking it over to the Chinese Tennis Association.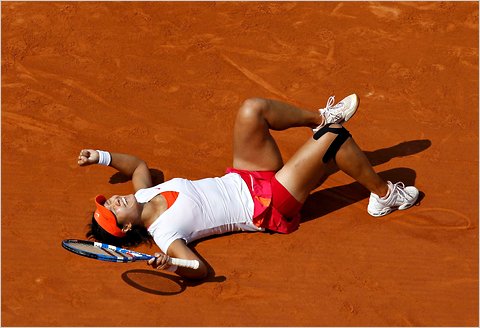 But while the players did indeed push hard for these reforms, the authorities – led by Sun Jinfang, the director of the Tennis Sport Management Center with China's General Administration of Sport – equally allowed them to happen. Li Na specifically praised Madame Sun immediately after winning the French Open in 2011, saying:
"I really want to thank Director Sun. Without the reform initiated by her, I wouldn't have accomplished today's success. She has played a very vital role in the sport of tennis in China."
Recognition, at least, that her journey had been a team effort: the state system brought Li to a certain point, but both sides knew when she had outgrown that system.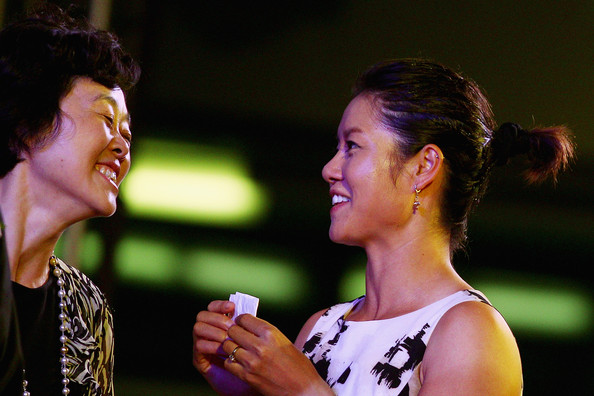 Overwhelmed by her success off the court following her Roland Garros triumph, Li Na's form on it took a nosedive, and she didn't win more than two matches in a row for the rest of the year. When Sun, who has had something of a love-hate relationship with Li Na, talked in 2012 about Li's mental breakdowns during matches, saying that Li "didn't receive enough education to have a strong mind," she almost seemed to be questioning her own decision to sign off on the Flying Solo program. Perhaps Li hadn't outgrown the system after all. As I write in this week's Sports Talk column:
It was a startling claim about someone who had just become Asia's first Grand Slam singles champion, but Sun's point was that Li was like a new computer using old software, and was therefore unable to perform at her best.

As much as a surprise as her post-Roland Garros slump was, it would be even more of a surprise if Li repeated that poor form this year…. In 2012, she didn't go back to school ­exactly, but instead hired Justine Henin's former coach Carlos Rodriguez, and has since put in the hours on court as well as off it, focusing on her mental preparations. Sun can rest easy knowing that Li has now received the missing part of her education.