China has long been known as a Summer Olympic powerhouse (3rd, 2nd, 1st, 2nd in last four Games), with an almost impenetrable grip on sports such as diving and table tennis, but in recent years, it has been at the Winter Olympic Games where China has made the most improvements.
China finished in 16th place in the medal table in Nagano in 1998, then posted 13th and 14th place finishes in Salt Lake City and Turin respectively, but leapt up to 7th in Vancouver four years ago and, in the process, became a genuine force to be reckoned with at the Winter Olympics. Here are the most likely contenders to win medals for the motherland in Sochi:
Short track speed skater Wang Meng spearheaded that effort in 2010, winning two individual gold medals and adding another one in the relay. Already China's most decorated Winter Olympian, it was hoped Wang would again lead the charge in Sochi and she was considered close to a certainty in her favored 500m event. But a double ankle fracture in training just weeks ago crushed that dream, leaving China to find a new hero or heroine.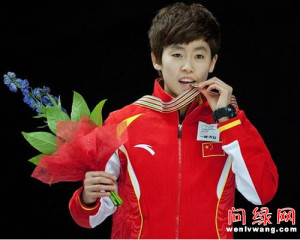 Wang has a ready-made replacement in Fan Kexin, who now has an excellent chance of winning the 500m sprint. But Fan will know that all of her main rivals have also been given a mental boost, thinking that they, too, can win gold, with Wang now out of the race.
With multiple medals up for grabs, China will have other chances: the women's 3000m relay short track team hoping to successfully defend their Olympic title, while Zhou Yang and Li Jianrou have chances in the 1,500m. China's male short track skaters are less strong, but watch for Wu Dajing and Liang Wenhao in the 500m, as well as Han Tianyu in the 1,000m.
In speed skating (i.e. long track), it's still the women who are leading from the front: Wang Beixing, who specializes in the shorter distances, will look to add to the 500m bronze medal she won in Vancouver[UPDATE Feb 6:, though teammate Yu Jing will be an on-ice rival Yu Jing has withdrawn with a hip injury]. Zhang Hong is the one to watch in the women's 1,000m.
The more graceful form of skating has also proved fruitful for China in the past. Last year Shen Xue and Zhao Hongbo – a couple both on and off the ice – broke decades of Russian and Soviet dominance to win gold in the pairs' figure skating event. They have since moved on to the more lucrative performance circuit, leaving Pang Qing and Tong Jian aiming to go one better than the silver they won in Vancouver.
The freestyle skiing events largely attract the hip X Games crowd that the International Olympic Committee (IOC) has been so keen to covet, but in the aerial discipline, some former gymnasts from China have been taking things more seriously. An eight-member Chinese delegation has been raising the bar through the tried and tested combination of raw talent and sheer hard work.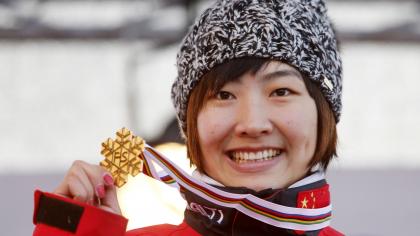 Xu Mengtao will lead the women's team, alongside Cheng Shuang and 2010 silver medallist Li Nina. Xu made the Olympic final in Vancouver aged 19, and led after the first jump, but she missed the landing on her second jump and dropped down to 6th. Meanwhile, Qi Guangpu has shown the best form on the men's side this season, ahead of Jia Zongyang and 2010 bronze medallist Liu Zhongqing.
On the trendier part of the slopes, either Liu Jiayu or Li Shuang could mount a challenge in the women's halfpipe, though they will face competition from a strong US team that contains two former Olympic champions.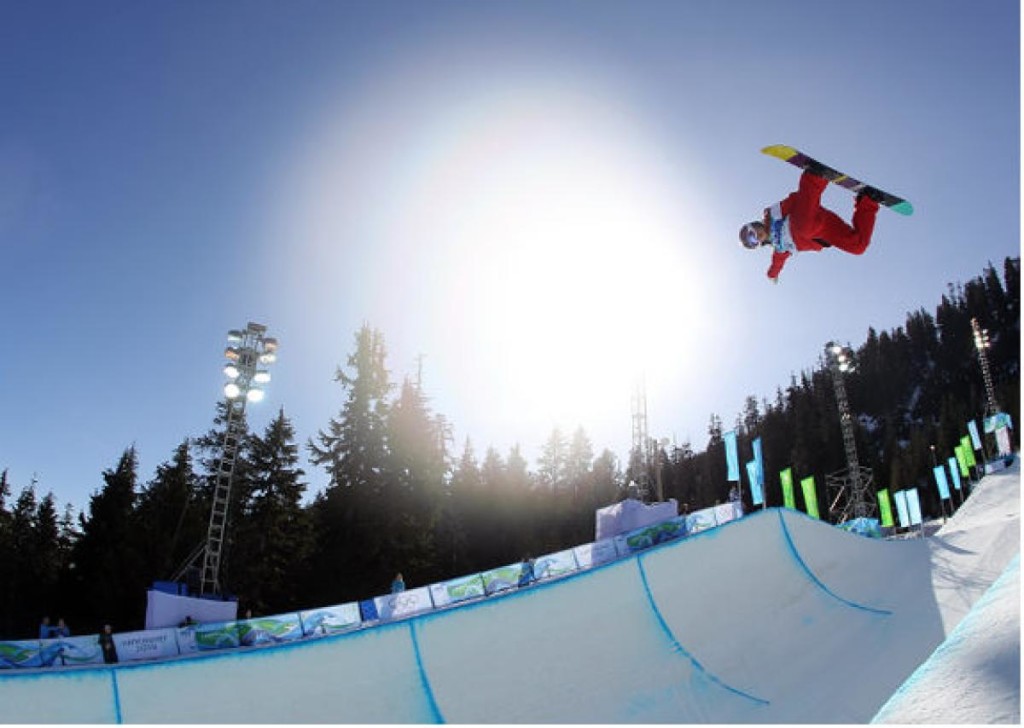 Finally, the women's curling team, skipped by Wang Bingyu – or Betty as she's known in international competition – will be keen to add the World Championship title she won in 2009, and the Olympic bronze she won a year later.
In light of Wang Meng's absence from the team, matching 2010's performance would be a good result for China (though Infostrada Sports predicts China will finish in 10th), but the authorities back home will be even more keen for a good showing, now that the country has announced its intention to bid for the 2022 Olympic Games. With Stockholm recently pulling out of the running, Beijing – who would co-host the event with the ski resort town of Zhangjiakou – is now the only city in the race which could become the first host of both a Summer and Winter Olympics.
With China's winter sports industry blossoming, and the number of people on the slopes growing exponentially, no one would question that China can provide the facilities for a great Olympics. Sochi would be a perfect place for China's Olympic delegation to prove to the IOC it also has the athletes to match.