There was no actual sport on Friday February 7 in Sochi, but there was plenty of action, not least the opening ceremony, which kicked off at 20:14 local time. The Chinese team, led by figure skater Tong Jian, was described by one website as "reliably pleasant peppermint candies". Here's why: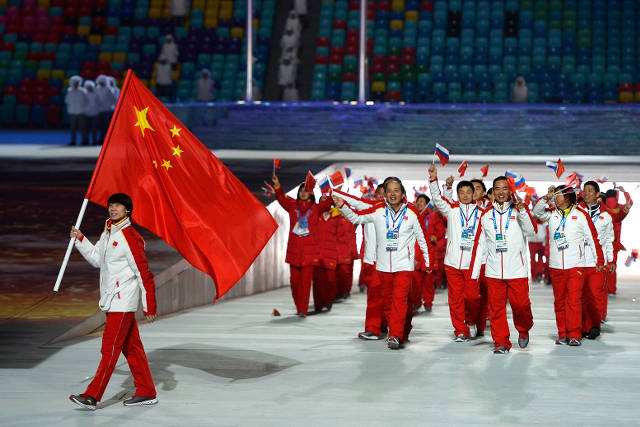 Plenty of Russian flags on show in the above picture, with Chinese President Xi Jinping also in attendance to boost Sino-Russian relations. Here's what flagbearer Tong Jian had to say:
This is my fourth Olympic Games but this is the first time that I will go to the opening ceremony. I decided to go this time because this is probably my last Olympic Games and I wanted to experience it all.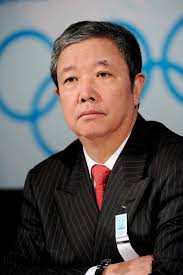 Hours before the ceremony, China's Yu Zaiqing was re-appointed as an IOC vice president (he also served 2008-2012), replacing Germany's Thomas Bach, who now has the top job. This is the same man who criticized Zhou Yang in Vancouver for thanking her parents before thanking her country, something I wrote about in this week's Sports Talk column:
Athletes winning gold for China automatically bring glory to the country, whether they mention it in their victory speech or not. To force an athlete to say so on sport's biggest stage makes them come across as insincere.

Sochi will hopefully provide several Chinese athletes an opportunity to bask in the glory of a gold medal. Here's hoping that they speak from the heart – and not from the book.
In other words, don't expect Yu to bring much progressive thinking to the IOC.
Day 1 preview
Ning Qin gets a second chance to make the final in women's moguls, with the three-legged final also held on Saturday.
The are three more events in the team ice skating event, in which China currently occupies bronze medal position.
Long Ren, competing in his second Olympics (after Turin 2006), lines up in the biathlon men's 10 km sprint, though it would be a huge shock for him to win a medal.
In cross-country, Li Hongxue, competing in her third straight Winter Games, has equally remote medal prospects in the skiathlon ladies' 7.5 km classic and 7.5 km free.

In non-China news, medals are up for grabs in five sports, including men's slopestyle (minus Shaun White, who pulled out), and (long track) speed skating gets under way with the men's 5,000 m.