As expected, Sunday February 9 provided little in the way of Chinese cheer: in cross-country, Xu Wenlong finished 59th (out of 68) in the men's skiathlon,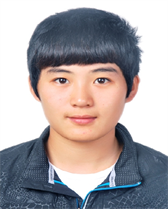 while biathletes Zhang Yan, Tang Jialin,  Song Chaoqing and Song Na finished 49th, 55th, 63rd and 83rd (out of 84) respectively. Song Na missed  a team-high four targets in total, and, at 18, clearly hasn't realized that if you're going to have rock star hairstyle, you'd better be ready to play in the big leagues.
An honorable mention goes to Taiwan's Lien Te-an – a graduate of the Youth Olympic Games – who finished dead last (39) in the men's luge, but clearly had the balls to race down the track four times at lethal speeds.
The best Chinese performance at the Winter Olympics in Sochi this weekend came from Beijing vice mayor Yang Xiaochao who made a strong case for the Chinese capital to host the 2022 Winter Olympics, and successfully ducked all tricky budget questions. With Stockholm now out of the running, Beijing is up against Almaty (Kazakhstan), Krakow (Poland), Lviv (Ukraine) and Oslo (Norway).
Day 3 preview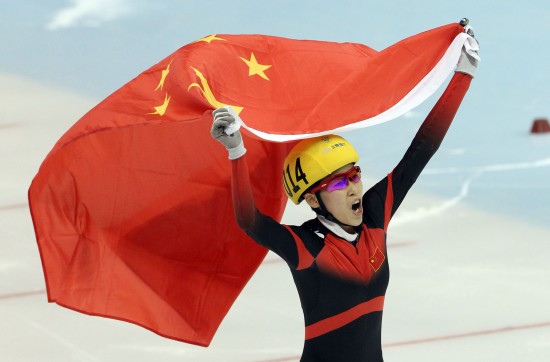 Fan Kexin spearheads China's medal charge as the short track program gets under way: she will line up in the 500m heats, as will Liu Quihong and Li Jianrou, while Han Tianyu, Chen Dequan and Shi Jingnan will race alongside Hong Kong's sole competitor, Pan To Barton Lui, in the men's 1,500 m heats, with the semis and the final all on Monday. China is also one of eight teams to contest the semifinals in the ladies' 3000 m relay, an event they won in Vancouver (though the final isn't until Feb 18). Also in the same semi are the Koreans, who finished first in Vancouver but were disqualified for impeding a Chinese skater, giving China the gold. Expect bad blood.
In long track speed skating, Mu Zhongsheng and Bai Qiuming line up in the men's 500 m, with medals to be won in the event later the same day.
And in curling, China – bronze medalists from 2010 – kick off their round-robin tournament against Canada – silver medalists from 2010. The Canadian team has changed entirely, while the Chinese team remains the same (except for the alternate player).
In short, things should improve as of today. Here's an extract from today's Sports Talk column:
China can take heart from Canada's performance at the 2010 Vancouver Games. After nine days of competition, the country had just nine medals, of which only four were gold – a hugely disappointing tally for the host nation and traditional winter sports powerhouse. But over the final week, Canada won another 17 medals, and finished with 14 golds, the most ever won at a single Winter Games.

It turned on the performance of ice ­dancers Tessa Virtue and Scott Moir, who converted an overnight lead into a gold medal on the 10th day – and it inspired the entire nation. China, of course, won't win 14 golds, but if it can conjure up its own magic moment, then anything can happen.