After a slow start, China has won medals on each of the last three days and its tally of 3 golds and 2 silvers has China in a very creditable 8th position overall at the time of writing. It was a golden Saturday for China, but Sunday could be a quiet day.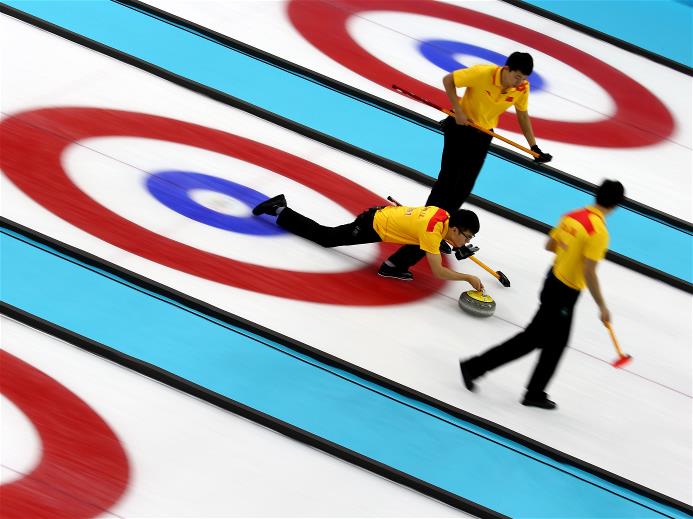 Curling – and especially the men's team – has been the big surprise for China, though the medal rounds are still several days away. The women beat Sweden, but lost to Denmark, to move their record to 4-3, and now have a day off on Sunday before two final round-robin games on Monday. The men beat Russia 9-6 and have a stunning 6-1 record, leading the table alongside Sweden. They face Canada (5-2) on Sunday evening.
Elsewhere, Li Qishi and Zhao Xin race in the women's (long track) speed skating 1,500 m, but are not expected to challenge.
Stay tuned for Monday, though, when there is more aerials action – the men have some excellent chances to reach the podium – and short track returns on Tuesday. With aerials, short track and curling all good opportunities for more medals, China has a chance to beat its best ever finish at a Winter Olympics – currently 7th in Vancouver in 2010.