Day 11 preview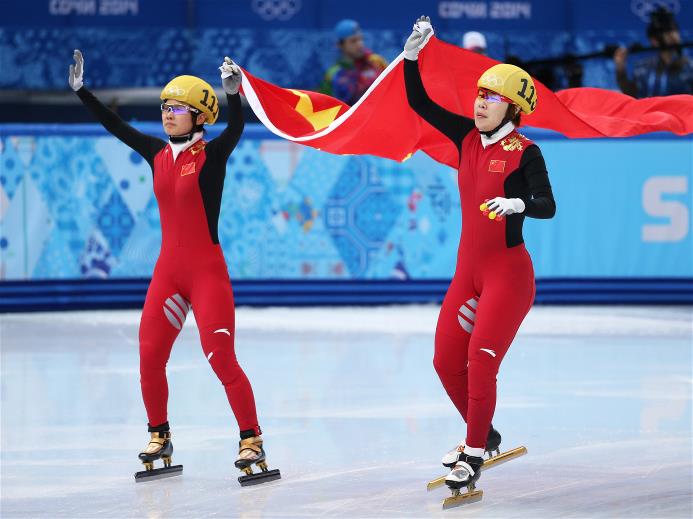 Short track returns and the big one for China is the women's 3,000 m relay final. China is the defending champion, but the Koreans will start as favorites having had the better form and quicker times in recent months. 

There is absolutely no love lost between these teams, especially after 2010 when China's protest saw the Koreans penalized and the gold went to China. Chinese media have delighted in showing the reaction of the Korean coach (see left), both from that incident four years, and again last week when Korean skater Park Seung-hi was among those who crashed in the 500 m final, allowing Li Jianrou to skate unchallenged to gold. Canada and Italy – both strong teams – make up the four-team race, which starts at 1854 China time. This is a must-watch race.
Prior to that are the heats of the women's 1,000 m and the men's 500 m. The women kick off the day's action at 1730, and China has three contenders battling to keep the title in Chinese hands after Wang Meng's win in 2010: Li Jianrou – who won the 500 m title even though this is her stronger event – has surprisingly replaced 1,500 m winner Zhou Yang, with China's coaches vague on the reason why. She will be joined by Fan Kexin and Liu Quihong, who are both typically better at 500 m.
Then come the men at 1815, featuring Wu Dajing, Liang Wenhao – a two-time world champion at 500 m – and Han Tianyu, who won silver in the 1,500 m last week.
China's only female alpine athlete, Xia Lina, goes in the Giant Slalom today, but her best result in Vancouver was 59th so don't expect too much.