Aside from the comparative disappointment of only winning a bronze medal in the men's aerials, Day 10 was a good one for China.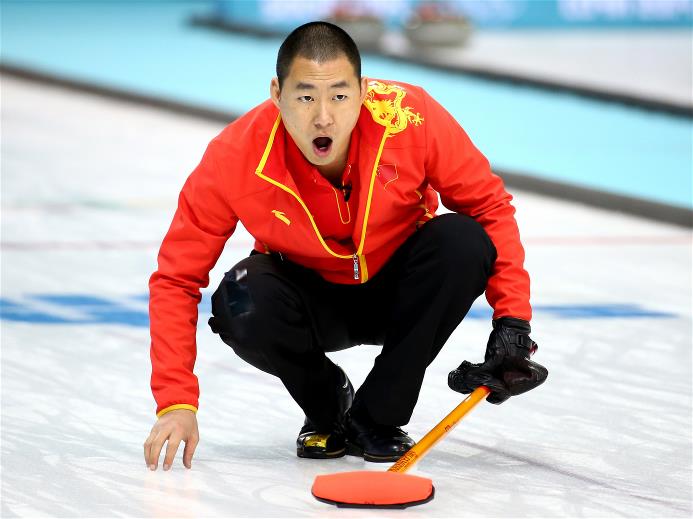 The men's curling team – which only made its Olympic debut in 2010, finishing 8th – won through to its first Olympic semifinal on Monday with a 6-5 win over Great Britain. China's skip, Liu Rui, led his team to a 7-2 record in the round-robin competition – bettered only by 2013 world champion Sweden (8-1) – and will now face Canada on Wednesday evening for a place in the final.
GB skip David Murdoch had some kind words after Liu Rui scored the winning point with his final rock:
"He was on fire there. To be up against a skip who's making everything; you have to give credit to the guy, he had a tremendous game."
But China's coach Marcel Rocque tempered expectations with a look ahead to the match-up against his native Canada, who have already beaten China 9-8:

"Our boys believe they can run with anyone now and that is a big part of our success. If they continue playing the way they have played, they have as good a chance as anybody out there…[but] I don't even think [Canada] have hit full stride yet. If they do that, we're going to have our hands full."
The women's team – who had been considered far more likely to win a curling medal than the men – crashed out after two defeats on Monday saw them plummet to 7th in the table with a 4-5 record, having lost their last three matches.