After making history by reaching their first ever Olympic semifinal, the Chinese men's curling team fell short against Canada on Wednesday night, losing 10-6 in a high-scoring game that equaled the record for total number of points in a semifinal.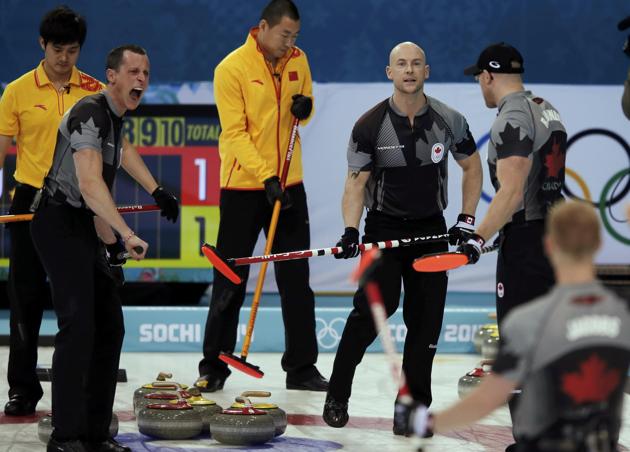 Canada had been big favorites prior to the match, though China matched them at the start, keeping the score to 4-4 after six ends. But the Canadians then took control when Chinese skip Liu Rui made a mistake in the 7th end, with reports describing Canada's performance as their best of the tournament so far. China conceded in the final end, making the score appear more one-sided than it might otherwise have looked.
So where now for China?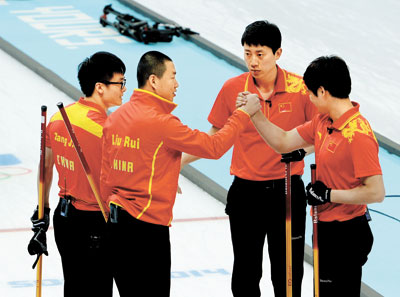 Most immediately they must regroup for the bronze medal match-up on Friday against Sweden. China's Canadian coach Marcel Rocque had this to say:
"They're going to need the day off [on Thursday] to recuperate, for sure. This one is going to sting a little. Unfortunately, the dream isn't ending the way they had hoped, but there still is a lot to fight for."
But win, lose or draw (excuse lame curling pun), China has already made global headlines. Curlers from more established nations have been jealously lamenting the fact that the Chinese team – unlike any other team in the world – are full-time professionals, who don't have day jobs getting in the way of training. As Canadian skip Brad Jacobs said of the Chinese:
"They're playing really well. They have a lot of experience now. That team is on the up-and-up and they're going to continue to go that way."
If so, he and the others had better watch out in 2018.