Day 13 was a quiet one for China in Sochi with figure skaters Li Zijun and Zhang Kexin finishing 14th and 15th respectively in the ladies solo competition, but Day 14 could be big one…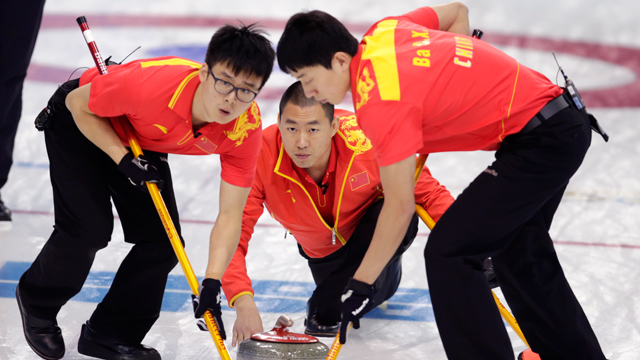 First up at 1630 China time, the men's curling team take on world champions Sweden for the bronze medal, looking to emulate the Chinese women's performance from 2010. Following their loss to Canada in their first ever Olympic semifinal, it's another formidable challenge – Sweden went 8-1 in the round robin format to top the standings before losing 6-5 to Great Britain in the semifinals – but China pushed them all the way earlier in the competition, losing 6-5 in the first extra end after dominating early on.
Lucky omen for China? No men's world championship-winning team has claimed an Olympic medal during its reign.
Then, at 0030, the final day of short track gets under way. China may be 11th in the overall medal table, but it is currently leading the short track standings and has good chances for a podium finish in all three events.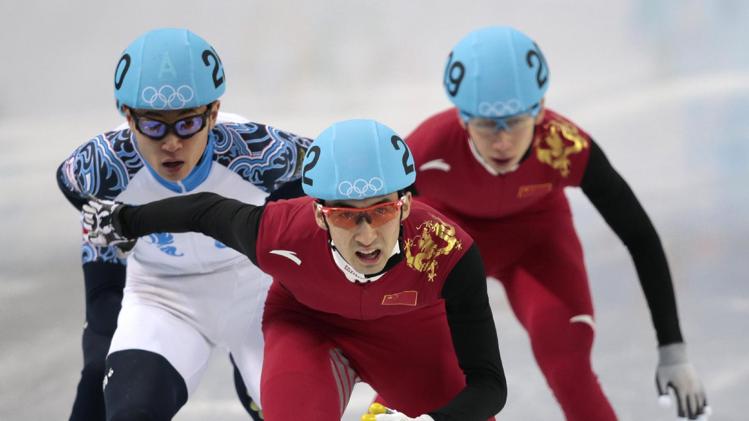 Wu Dajing, Liang Wenhao and Han Tianyu are down to the last 16 in the men's 500 m. Any of them could win a medal – but so could Viktor Ahn (RUS), J.R. Celski (USA), Olivier Jean (CAN) and others, so nothing is guaranteed. Quarterfinals at 0030, semis at 0113 and final at 0143.
Then it's onto the women's 1,000 m featuring Li Jianrou and Fan Kexin. Fan is better at 500 m (even though she crashed out), whereas Li was a surprise winner in the 500 m, though she is typically stronger at 1,000 m (i.e. anything can happen in short track!). Other contenders include the usual suspects from Korea, Canada and Italy so this will be tough, but the podium is definitely within reach. Quarterfinals at 0044, semis at 0121 and final at 0153.
Lastly, it's the final of the men's 5,000 m relay featuring five teams, of which China, Russia and the USA are most definitely the top three. Gold could prove a step too far for the Chinese, but this race is probably China's best hope of the day to at least win a medal.
Here's Guy Thibault, the Canadian-born coach of the US team:
"I think the team to beat is Russia, with Viktor Ahn as a finisher. That's going to be the guy to watch for. If I'm China, I'm probably going to pick up the pace and have other teams work a bit more. China has four equal guys. They can go fast forever. They just don't have a finisher. USA and Russia are clearly the two best teams as far as an anchor goes."
Could be a late night, but it should be worth staying up for.