Lots of soccer news at the moment…
As per the excellent Wild East Football, China has accepted an invitation into the 2015 Copa America in Chile, as one of Conmebol's two regular guest slots. No one will be expecting much from the Chinese, but competing at this level can only help the country's quest to qualify for the 2018 World Cup.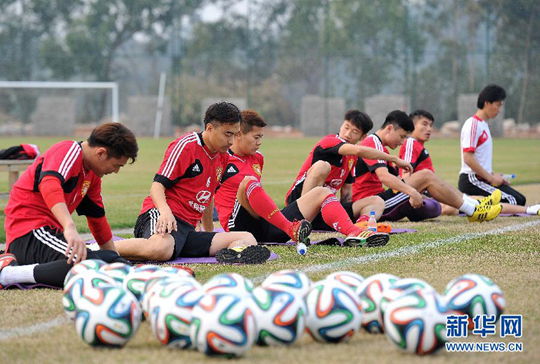 Before that, China faces a crucial Asian Cup qualifier against Iraq on Wednesday night in Dubai. China should go through whatever the result, but needs at least a point to guarantee entry into next year's competition.
I wrote about the appointment of Alain Perrin as the new China boss last week in "Why 'Reggie' is doomed to fail in China". WEF's "Va Va Voom to Va Va Doom?" isn't quite so pessimistic, concluding that while Perrin is an uninspiring choice, he's at least an improvement over Jose Antonio Camacho.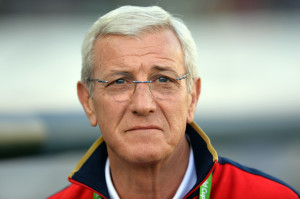 Here's an extract from this week's Sports Talk column, looking at how Marcello Lippi (pictured left) could haunt the CFA for years to come after they failed to sign him:
China should be looking to win the Asian Cup, not ­merely qualify for it by the skin of their teeth. But having Lippi as the Evergrande coach is actually a hindrance for the ­national team. His club players in Guangzhou – who also form the core of the national team – have to adapt from listening to the World Cup-winning ­legend's proven advice every day to taking their orders from someone of far lesser stature.

Perrin described this job as his biggest responsibility to date because "China is the biggest country." With nonsense like that, it's hard to see how his new players will respond in a positive fashion.
Finally, Chinese soccer legend Li Tie (now assistant coach at Guangzhou Evergrande) made a return to Everton on the weekend, appearing on the pitch at half time during the game against West Ham. Li made 40 league and cup appearances for the Premier League side, but after a strong 2002-03 season, the rest of his time in England was marred by injuries. He looks happy to be back – but not as happy as his daughter: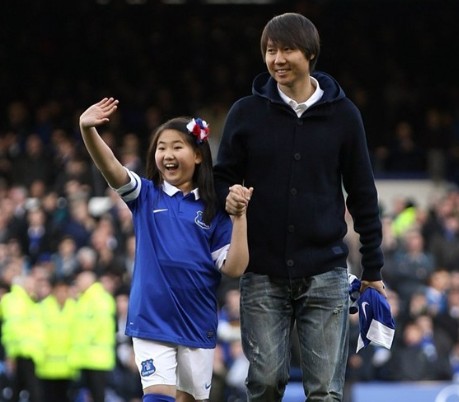 Here is Li's former teammate Lee Carsley writing in the Liverpool Echo:
It was nice  to see my old team-mate Li Tie back at Goodison yesterday. I played alongside him in the Everton midfield and despite the language difficulties he and his fellow Chinese international Li Weifeng had, they were both great lads.

Li Tie was very popular and could have gone on and become a terrific player for the Blues. It was such a shame he picked up a serious injury.
Shame indeed. With the exception of Sun Jihai, who was already in the UK when Li Tie arrived, Chinese players have played a total of just 13 English Premier League games in the decade since Li Tie returned to China. Those players? Answers in the comments please!