Be careful what you believe about the NBA in China.
Firstly, reports – by which, of course, I mean parroted press releases – out over the last few days suggest that LeTV is now the main broadcaster of NBA games in China.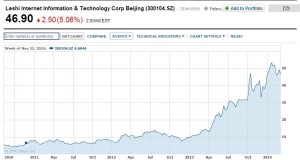 For all the success of LeTV – it streams popular US shows like House of Cards, Black List, Rizzoli & Isles, 2 Broke Girls and many others via Internet TVs – CCTV remains the league's primary broadcaster in China, and shows a live game most mornings on CCTV-5.
LeTV has instead become an official smart TV and over-the-top (OTT) broadcast partner for NBA China with plenty of live games and highlights available for subscribers. It's a smart move by the NBA and also highlights the way that TV watching is going in China – which is far more mobile than in the west. That's especially true when it comes foreign content, though it will be a long, long time before any of the online players overtake CCTV, and if that were looking likely to happen, expect government regulation to put a stop to it. (It also makes this Global Times headline from last year –  LeTV out of its depth with smart television – look pretty silly).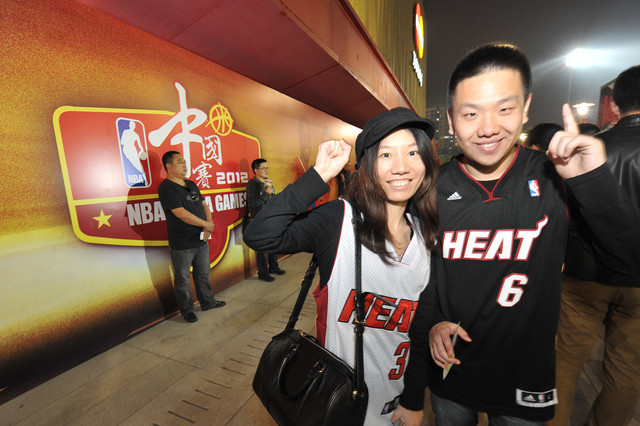 Secondly, this article from Sport Business suggests that the NBA will soon be scheduling early morning games in the US to suit the Chinese audience. Fearless prediction: this won't happen.
Michael Wandell, NBA China's vice-president of marketing partnerships, is quoted as saying it could be similar to how the EPL has earlier kick-offs to suit the Asian audiences. But the earlier kick-offs were introduced specifically to broadcast more live games to the core UK market; it's just a happy coincidence that a 12 noon start in England is prime time in Asia. A 12-16 hour time difference between the US and China just doesn't work the same way.
Yes, this is something the NBA has talked about, but it's nothing new and seems designed to pay lip service to the growing Chinese market. A lengthy exploration of the topic last year by SI's Ben Golliver concluded that, at best, there might be a once-a-season Midnight Madness slate of games on the weekend, so Chinese fans could watch live on Saturday and Sunday afternoons. But as Wandell said at the SPORTELAsia conference in Shanghai, " the model just has to make sense" – and right now it doesn't.