Travelling Chinese soccer fans had better start saving up for a busy 2015.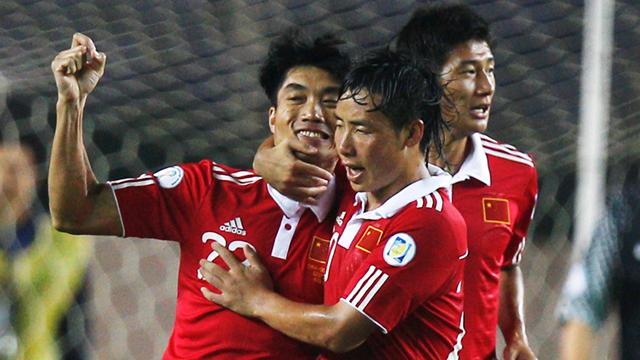 Days after accepting an invitation to play in the Copa America in Chile in June next year (subject to confirmation from the AFC), China will start 2015 in Australia playing in the Asian Cup after qualifying on Wednesday night.
But, as usual, China did it the hard way.
Needing only a point from their final fixture against Iraq in Dubai to ensure qualification, China very nearly didn't make it. With less than 20 minutes to go, China was 0-3 down to Iraq, while Lebanon was leading Thailand 5-1 in Bangkok, meaning that an unlikely 6-goal swing had been engineered and China was heading out.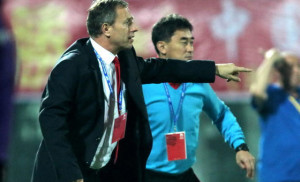 But with new China boss Alain Perrin watching from the sidelines next to caretaker manager Fu Bo,  a penalty from Celtic target and substitute Zhang Xizhe in the 73 minute pulled one back for China. A consolation goal from Thailand three minutes later saw China go through as the best third-placed team on goal difference, but it was about as close as it could get: without both late goals, Lebanon would have qualified on goals scored.
It was just as well: Iraq's first goal was offside and the match officials were Japanese. Wars have been started for less…
Wild East Football asks some pertinent questions here, but for now China's – and Perrin's – attention can now turn to Australia and the Asian Cup, a tournament China has never won, but has finished in the top three on four occasions. Organizers also breathed a sigh of relief now that their potential viewing audience has doubled, but the tournamant won't start until January 9 next year (pre-season time for the CSL). The Copa America could cause problems in the summer, though, as the CSL season will be in full swing: expect some heated negotiations between CSL clubs and the CFA over which players can travel to Chile.