For all the back-slapping about the CSL's new title sponsor – a four-year deal with Ping An Insurance worth 150 million per year – in reality it's just the latest in a long list of short-sighted moves by Chinese football authorities.

On the surface, it looks good: a 130% increase over the 65 million yuan per year previously paid by the Wanda Group. But Chinese football was in disarray when that deal was signed in 2011: referees, players and officials were all subsequently jailed for their part in a widespread match-fixing scam. Three years later, those problems appear to be in the past, and the league is now more known for its associations with big names like Beckham, Drogba and Anelka, who all attracted the attention that sponsors crave, even if they accomplished little.
In short, the landscape is very different today, but let's examine the alternatives.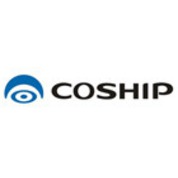 If the CSL can be commended for one thing, it's not selecting as their main sponsor Shenzhen-based Coship Electronics – who were offering even more money than Ping An. If it sounded too good to be true, it likely was and sources close to the bidding process say the offer was rejected essentially because no one at the CSL had heard of Coship and didn't believe they could actually come up with the cash.
But it's the rejection of Ford's 120 million per year offer that is so disappointing.  Here's why: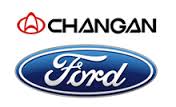 Having sponsored the UEFA Champions League for more than two decades and been associated with Sky Sports' football coverage in the UK for more than 15 years, Ford wrote the book on activation when it comes to football sponsorship. In addition, though the CSL may not have known it at the time, Ford this week announced its UEFA Champions League association will end as the company increasingly looks east and the CSL could – and should – have been a perfect replacement.
Ford, in the form of its JV Changan Ford (which, until 2013, also had Mazda as a third partner), could have provided so much more than Ping An. What will Ping An add? Other than money, very little. In fact, in terms of the global growth of the league – which must be a long-term goal for the CSL – Ping An's reputation could actually be harmful. If people have heard of Ping An – and that's a big if – they may well have negative associations: see this NY Times graphic showing how friends and family of former Premier Wen Jiabao received millions of shares in Ping An after an appeal in 1999 by the insurer to authorities averted the company's breakup.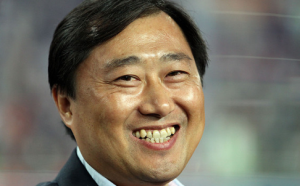 In the official press release announcing the CSL's Ping An deal, Yu Hongchen, who doubles as Executive Vice Chairman of the CFA and Chairman of the CSL, was quoted as saying:
"We follow free-market mechanism to select the title sponsor. At our Shareholders Meeting, we listened to the presentations by all interested companies and all shareholders cast their votes. Ping An won the most votes."
In other words, we are very pleased with ourselves and our progressive thinking. Note that the vote was not unanimous, and it would be very interesting to see who came in second place: Ford, Coship or one of the other bidders. But that's irrelevant now that the long-term future of the CSL has been sacrificed for money upfront.