After David Beckham's year-long ambassadorial role for the CSL – during which he had increasingly little to do with football – he is set to return to Beijing next month for a slew of other engagements.
Becks is officially a "lifetime" Ambassador for the CSL, but after his first year in the role – for which he was reportedly paid $2.6 million for three visits to China – he is no longer obliged to appear at any CSL events or promotions.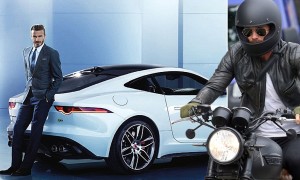 He is currently due to arrive in Beijing on April 19 for a four-day visit, during which he will appear at the annual China Auto Show (held alternately in Beijing and Shanghai) to promote the Jaguar  F-Type Coupe, following the announcement last week that he has become an ambassador for Jaguar in China. He has already filmed the Jaguar TV commercial in London (not to mention a motorbike commercial in Brazil), and is also scheduled to appear in a series of Chinese print ads as well.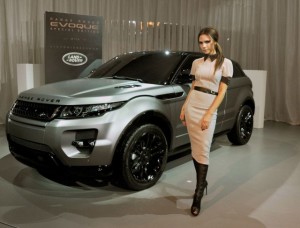 It's all in keeping with the family tradition of promoting JLR in China: Victoria designed part of the special edition Range Rover Evoque, which was unveiled at the car show in Beijing two years ago. Meanwile, the new Chery Jaguar Land Rover factory in Changshu, near Shanghai, will roll out its first model in July, though Jaguars aren't expected until later.
As well as a press conference in Beijing – hopefully like this one – Beckham is also due to renew his association with the China Soong Ching Ling Foundation and will set up a fund under the CSCLF umbrella that promotes cooperation between the UK and China.
Then it's off to Macau for another commercial opportunity. Who knew there was any money there?