Coming into the 2014 Paralympic Games, China had amassed an impressive 326 gold, 259 silver, and 198 bronze medals 1984-2012, but all 783 of them had come in the Summer Games. The best result at a Winter Games had been a fifth place finish by Peng Yuanyuan in the women's 5km cross-country classic style standing in Vancouver four years ago.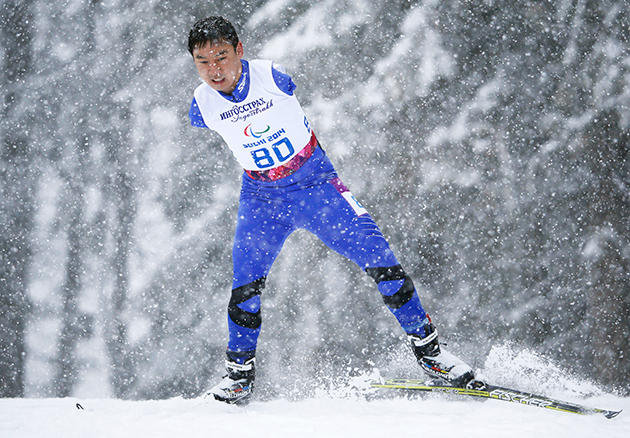 The good news? The Chinese team recorded its best ever finish in Sochi!
The bad news? China still doesn't have any Winter Paralympic medals.
Hopes were high that China's wheelchair curling team – bronze medal winners at both the 2012 and 2013 World Championships – could break the country's Winter Paralympic duck in their fourth Winter Paralympic Games, and the squad posted a 5-4 record in group play, good enough for third place in the 10-team table and – crucially – a place in the semifinals.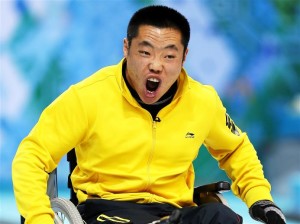 Led by 24-year-old skip Wang Haitao, China fought hard against a strong Canadian team and leveled the match at 3-3 with two ends to go, before falling to a 5-4 defeat. A medal was still looking good, though, because Great Britain – who had just taken a 13-4 pasting by the Russians in the other semifinal – awaited in the bronze medal match later that afternoon, and China had beaten the Brits just two days earlier.
But things don't always go to plan. After racing into an early 3-0 lead, it was downhill from there for China, and they lost 7-3 to finish in an agonizing fourth place after two chances to secure a medal in a matter of hours.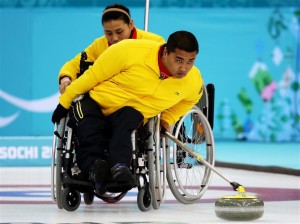 Wang had a poor match, with 43% accuracy, but was rewarded for his efforts throughout the competition by being chosen to carry the Chinese flag at the closing ceremony.
With practically zero Paralympic coverage in the Chinese media – compared to 150 hours of TV coverage in the UK, for example – almost nobody in China will care, but the wait for a Winter Paralympic medal continues for another four years. And for a country that's hoping to host a Winter Paralympics – an increasingly important part of the Olympic package – in 2022, that's a real shame.