Stephon Marbury's Beijing Ducks lead the Xinjiang Flying Tigers 2-1 in the CBA Finals, with all three wins so far going to the road team. Games 4 and 5 of the best-of-seven series are in Beijing on March 26 and 28 respectively. Marbury scored 21 and 16 points in the two wins and was even better in a losing cause at home. As per Basketball Buddha:
Stephon Marbury did all that he could do for Beijing. Despite going 0-5 from the three-point line, he was 7-12 from inside and 9-11 from the charity stripe finishing with a team-high 23 points, eight rebounds and five assists.

Should the series return to Xinjiang for Game 6 (and 7), Josh Summers paints a picture of what to expect from the locals there, while Beige Wind digs into the team's background. (H/T Beijing Cream)
Meanwhile, Washington and Texas universities have announced they will face off in China on November 13, 2015 for a groundbreaking regular season game, while the Pac-12 will also organize some other activities, including an All-Star tour this summer. Carrie Xu, who is overseeing the Pac-12 China initiatives, wouldn't reveal how the two teams were chosen, but confirmed that Washington and Texas were both very willing participants.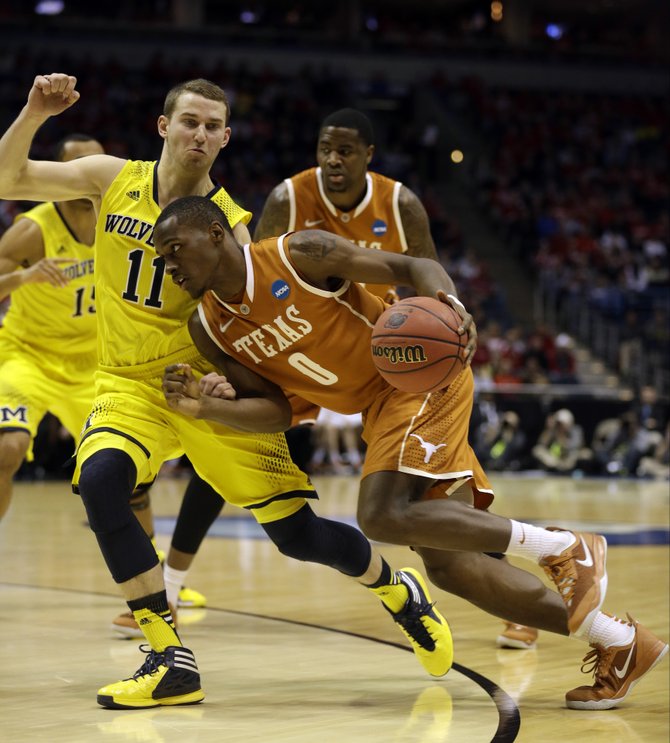 Chinese basketball fans know their stuff and, while the NCAA is not the NBA, it will be interesting to see how they react to students (including some potential future pros) playing a game that counts versus the by-now-annual preseason spectacle of NBA players going through the motions of training camp abroad.
The NBA has explored catering further to Chinese fans by either playing regular season games here or by scheduling games to start at a more China-friendly hour, but the obstacles from the US (and TV execs in particular) are seemingly immovable. From this week's Sports Talk column:
The NCAA, however, is more flexible with its timings and will look to expand their popularity in a way that the NBA cannot – by playing games that count in front of knowledgeable Chinese fans. NBA preseason games, in contrast, are little more than training sessions, with players only turning it on during the last few minutes.

When Dwyane Wade signed a huge shoe contract with Chinese sportswear firm Li-Ning in 2012, it was rumored that the 10-time All-Star and three-time NBA champion had informally agreed to play a season in China before he retired.

For now, though, Chinese fans wanting to see top American players competing in the flesh will have to be content with seeing some stars of the future rather than stars of the present.
I'm not saying that NCAA basketball is going to become more popular than the NBA in China – far from it – but it will be interesting to see if any of the major sports leagues in the US (or elsewhere) follow this lead and commit to playing a regular season game in China.