Waxworks in China can either be good – like this one of Li Na in Wuhan – or very, very bad – like this one of Vladimir Putin in Fuzhou. Fortunately, Madame Tussauds' latest creation of swimmer Ye Shiwen falls into the former category and gets a solid 8 out of 10 on the official China Sports Insider waxometer.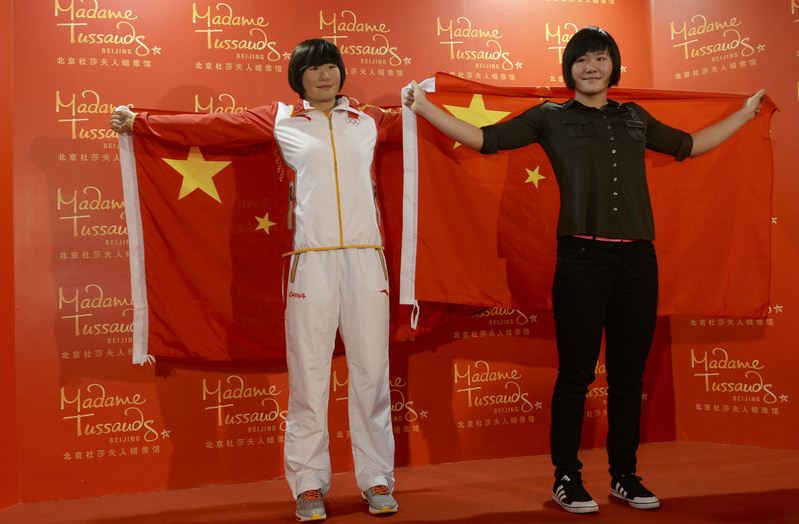 Note that the waxwork is dressed head-to-toe in official Anta-sponsored Team China gear, though the real Ye (on the right) is wearing Adidas on her feet. Where's that Anta rep when you need him/her? Li Na's waxwork in China also had some sponsorship issues, while Ye Shiwen herself has attended some "interesting" branding events in the past.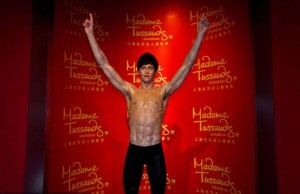 Ye's wax figure has been in production since summer last year, when a team from London flew out to take her measurements. Her waxwork is one of the star attractions at the new Tussauds museum in Beijing, which is set to open in Qianmen in May. Local sports stars have tended to headline the Chinese branches, such as Li Na in Wuhan and Sun Yang in Shanghai (pictured in wax above).
Ye only just turned 18, but she's already had time to win gold medals at the Olympics, Asian Games and World Championships (both long and short course), as well as suffer the inevitable dip in – and return to – form that follows.  She's also quite used to dealing with hordes of media, following the unfair criticism she received after her sensational swims at the London Olympics.