The most important Russian to China right now is not Vladimir Putin, but it's a man who knows him very well: Alexander Zhukov. That's because he has just been appointed head of the evaluation commission for the 2022 Winter Games. In other words, he is leading the team that will select the host city.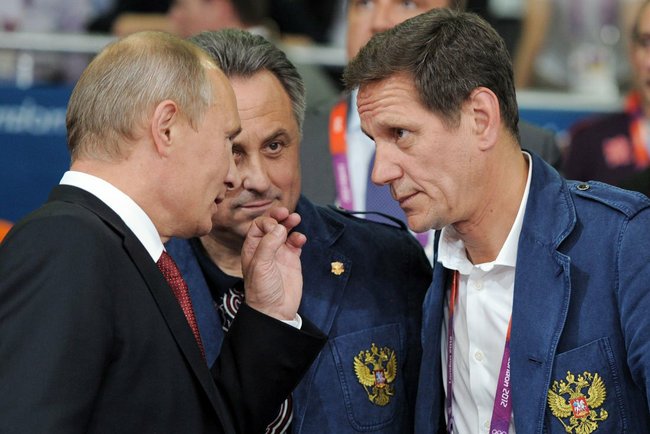 Currently in the running are five cities: Beijing – bidding to become the first city to stage both a Summer and Winter Games – Oslo, Krakow, Lviv and Almaty. These five will be narrowed down to an expected three official candidate cities in July this year, before the final decision is announced on July 31, 2015 in Kuala Lumpur.
Lviv can be safely ruled out given the current situation in Ukraine. Krakow could also soon be out of the running since the city is holding a referendum on May 25 to see whether there is enough support for the bid. Of the remaining three, Oslo is suffering from a lack of public support and could make the final cut in July only to see the Norwegian government pull the plug a few months later – a genuine possibility despite Oslo's frontrunner status in some quarters.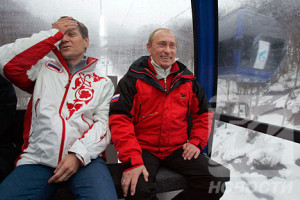 That could leave Beijing and Almaty in Kazakhstan – the last Soviet republic to declare independence – competing to woo Zhukov, the current head of the Russian Olympic Committee and a key figure behind this year's Winter Olympics in Sochi.
A little background on the man in charge…
He worked in the USSR's Ministry of Finance in between degrees at Moscow State University and Harvard, and then worked his way up the politic system before becoming Deputy Prime Minister of Russia 2004-11, overseeing macroeconomic policy, investment, natural monopolies, statistics, insurance and sports.
His sport appears to be chess, having become Vice President (1999-2003) and President (2003-09) of the Russian Chess Federation, combining various roles related to the Sochi Olympics and was appointed the head of the Russian Olympic Committee in 2010 after Leonid Tyagachev resigned following Russia's poor performance in Vancouver.
Zhukov and Putin meet then Chinese Premier and Vice Premier Wen Jiabao and Wang Qishan in 2011

The close ally of Putin, who recently both cast doubt on the legitimacy of the Ukrainian government and backed Russia's annexation of Crimea, is the man China must convince that Beijing and Zhangjiakou should stage the 2022 Olympics. Sounds like a match made in heaven.
N.B. Do not, as I initially did, confuse Alexander Dmitriyevich Zhukov, the politician, with Alexander Radkin Zhukov, the oligarch. The oligarch's daughter has two children with Chelsea owner Roman Abramovich in London; the politician's son was jailed for 14 months for beating up a fellow investment banker – also in London. Clear? Thanks to reader Cyril Swannick for pointing this out.