Despite effectively being blocked from doing anything of consequence in the US, Chinese telecoms group Huawei has been continuing its expansion plans in Europe and elsewhere, thanks in part to an increasingly successful soft power campaign that has seen the firm partner up with a variety of sports properties. In the last year alone, Huawei signed deals with: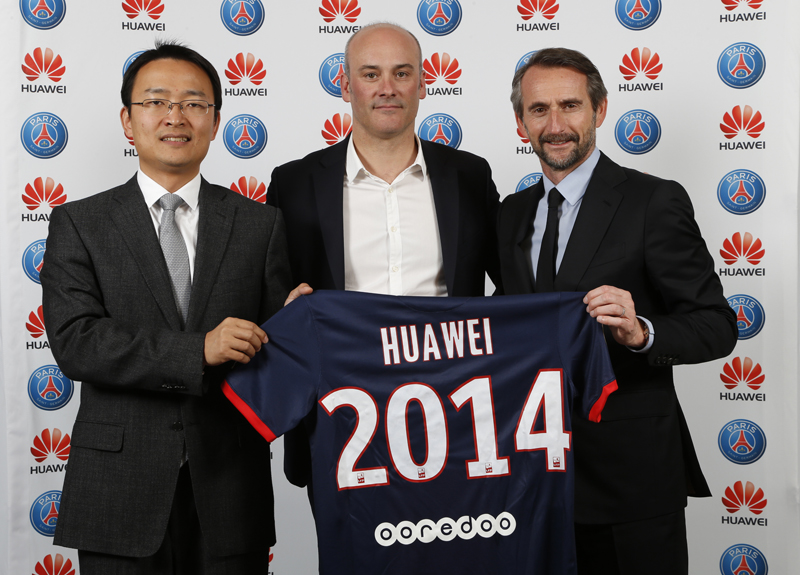 Now it has signed perhaps the biggest deal of the lot: a three-year partnership with Paris Saint-Germain. A few years ago, PSG would have ranked below Milan and Arsenal (and possibly Dortmund too), but following the massive injection of cash since the club was bought in April 2011 by Qatar Sports Investments (part of the $115bn Qatar Investment Authority), it has become one of the world's biggest superclubs, richer even than Chelsea and Manchester City, according to the Guardian's Owen Gibson.
The official reason, Gibson says, why the Qataris chose PSG is that it is the biggest one-club city in Europe (Paris metro area population: 12.2 m), while the unofficial reason is the mysteriously close relationship between France and Qatar, into which UEFA President Michel Platini has been drawn. The result? The 2022 World Cup.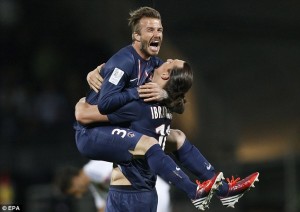 The fact is, though, that PSG has quickly bought its way to relevance with players like David Beckham and Zlatan Ibrahimovic, and that alone makes it the highest profile club Huawei has signed with to date. Joining sponsors such as Emirates, Nike and Citroen, it's the latest step in Huawei's ongoing global expansion.
The US remains the one big sticking point for Huawei, but given recent revelations that the NSA spied on Huawei from 2007 onwards (partly, at least, to discover if there were current links between Huawei and the Chinese government or military), developments on that front seem as likely as Yao Ming coming out of retirement for one last hurrah in Houston.