The World Snooker Championships have begun in Sheffield, UK, with world number 2 Ding Junhui looking to add the only major title missing from his resume. Having won five ranking tournaments already this season, he continued his good form, taking a 6-3 lead over Michael Wasley in their best-of-19 first round match, and making the highest break of the tournament so far (136).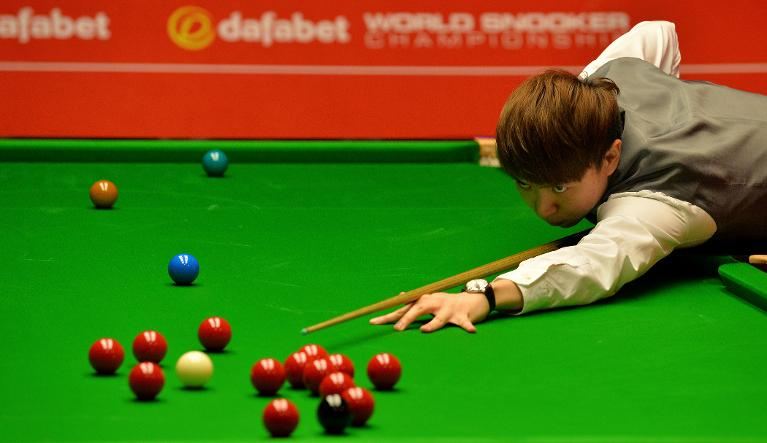 Elsewhere, qualifier Xiao Guodong (above) played well in his World Championship debut, but lost 10-8 to two-time former runner-up Ali Carter (read: "Chinese newcomer Xiao thrills Crucible"), while Hong Kong's Marco Fu starts his first round match on Tuesday.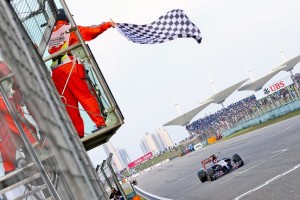 Lewis Hamilton won the Chinese F1 Grand Prix on Sunday after a dominant performance throughout the weekend. Hamilton has three straight wins for the first time in his career, but the biggest news happened (just) off the track: race officials screwed up the checkered flag at the end by waving it at the end of lap 55, not lap 56. Hamilton initially slowed down on seeing the flag, but then sped up after his team told him to keep going. In fact, as per strange F1 rules regarding a flag error, the results at the end of lap 54 stood. Don't blame the Chinese, though: the man pictured above is a FIA official, not a Chinese one.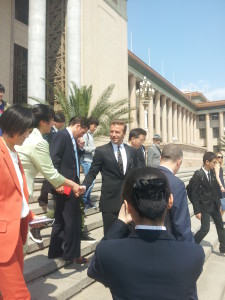 David Beckham is in Beijing again. After three trips last year as a Chinese Super League ambassador, he is here this time primarily as the Jaguar brand ambassador for China. He appeared at a glitzy red carpet event last Saturday night and was at another event on Monday morning at the Great Hall of the People, launching a youth soccer charity fund with a $480,000 donation by Jaguar. CRI's Stuart Wiggin has more photos here.
And MLB is set to launch a reality show in China called "Perfect Pitch", though they are looking for batters as well as pitchers. Auditions took place over the weekend at Tsinghua University and NBA partner LeTV will stream the results online and via mobile devices. It's a good idea, but baseball is a tough sell here, as per this week's Sports Talk column "Boston banks on baseball to be tourism home run":
"Last year, when the Chinese national team sensationally beat ­Brazil at the World Baseball Classic in Japan to earn a berth in the 2017 tournament, there was close to zero interest at home. That, sadly, is more indicative of the game's likely future in China than [MLB's China head Leon] Xie's hope that baseball's elements of fair play, teamwork and family values can transform China's sporting landscape."