Alain Perrin, coach of the Chinese national men's soccer team, should make sure his squad have a busy month. When they are not preparing for friendly games against Macedonia and Mali, he should take them out to the local bars, sit them down in front of the TV, buy them a nice non-­alcoholic beverage, and make them watch as many World Cup matches as possible.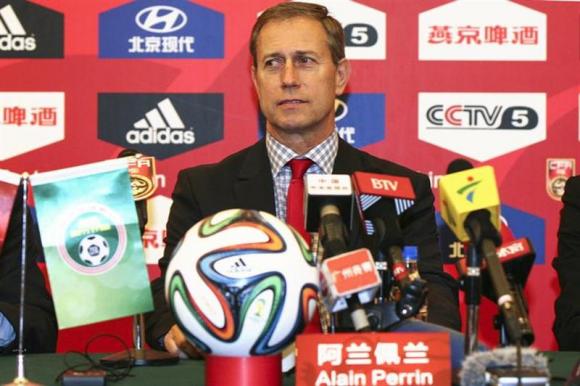 ­Perrin has spoken before of the need to change the spirit and mentality of his ­players when they represent their country. How better to instill those necessary qualities in them than to make them watch thousands of passionate Chinese soccer fans cheering on another country's team in the middle of the night?
This won't happen, of course, partly because it would be ­pretty hard to take national team players to bars unnoticed, and ­partly because the time difference with Brazil would ­interfere with his ­players' beauty sleep. But it should.
Despite the brutal viewing schedule, Chinese fans will embrace this World Cup as they have done many others before, but with no local interest on the pitch, they'll be cheering for some of the usual suspects – Brazil, Argentina, Italy, ­Germany and others. If that doesn't spark the kind of response for which Perrin is looking – and make those ­players determined to reclaim their own fans – nothing will.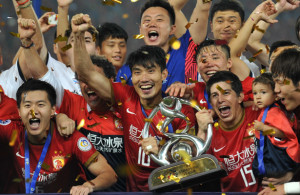 All 10 of the Chinese ­players who were on the field for Guangzhou Evergrande during their victorious Asian Champions League final appearance last year have represented also China at the highest level. If they are good enough to win the region's premier club competition – albeit with a little help from some foreign imports – they should be good enough collectively to at least qualify for the World Cup.

As it is, China didn't even make it through to the final qualifying round in Asia, losing to the likes of Jordan and Iraq – neither of whom later made it to Brazil. The Chinese team have a long, long way to go, but they can start by at least punching their weight at international level, rather than repeatedly underperforming.

Chinese fans at the domestic level have developed into some of the most passionate and loyal in the world, and are as numerous as they are loud. An unknown number of Chinese fans – but certainly in the thousands – will travel to Brazil to see World Cup games in person. They, and millions more watching at home, deserve better.
This column originally appeared in print here.