The glut of "China isn't at the World Cup, but…" articles has slowed (there is only so much to say, after all), though these pictures of President Xi Jinping are doing the rounds (h/t @niubi), unthinkable to depict the President in cartoon form just a few years ago.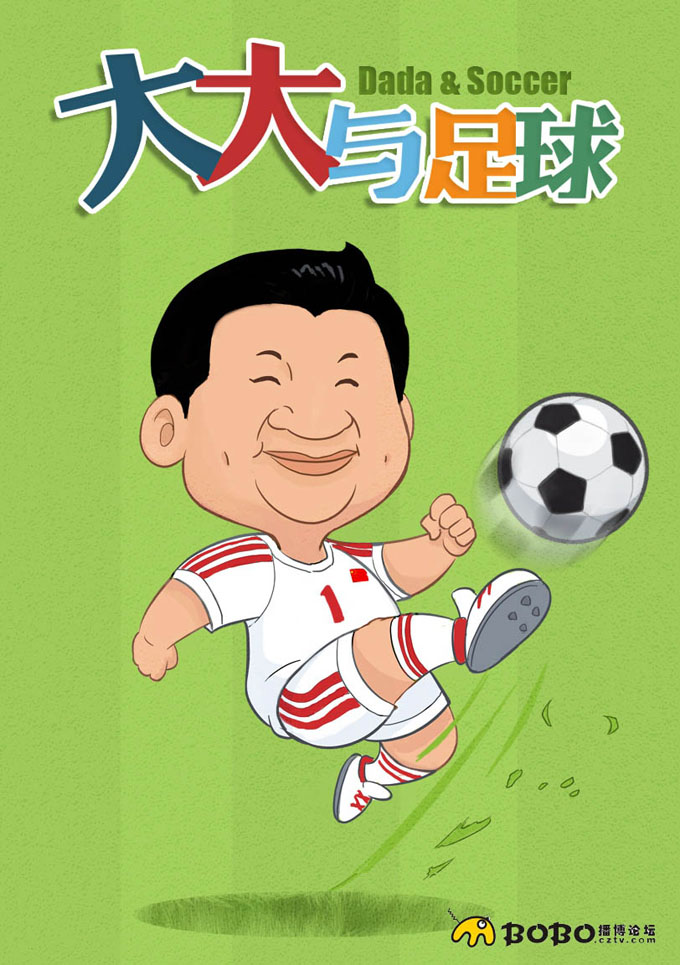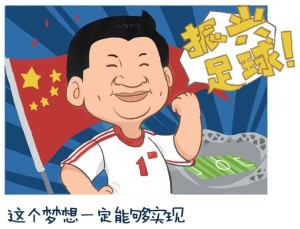 He'll be at the World Cup final in the Maracana in Rio on July 13, where, contrary to speculation elsewhere, he will NOT be canvassing for China to stage the 2022 World Cup (assuming a Qatar re-vote, which won't happen), but might hopefully pick up a few tips to pass on to the CFA.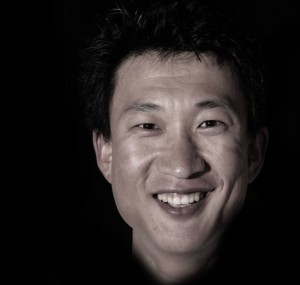 Elsewhere, the Tour de France is set to start in Yorkshire on July 5 and 26-year-old Ji Cheng is set to make history as the first Chinese rider in the history of the race. He rides for the Giant-Shimano team, where he's been since 2008, and typically works as a set-up man at the end of the sprint stages for Marcel Kittel, who won four stages in last year's Tour de France. Cheng has already made history as the first Chinese cyclist in the Vuelta a España and Giro d'Italia in 2012 and 2013 respectively.
Beijing's bid for the 2022 Winter Olympics just got microscopically stronger with the long-expected – but now official – news that Lviv in Ukraine would become the third city (after Stockholm and Krakow) to pull out of the race due to continuing political uncertainties. Lviv will now concentrate on 2026, leaving Beijing to fight with Almaty (Kazakhstan) and Oslo (Norway), though, as previously written on China Sports Insider, it's increasingly a two-horse race given Oslo's lack of public and governmental support.
Wimbledon is reaching the latter stages, but Chinese interest has all but ended. 2nd seed Li Na, who has never been beyond the quarter-finals in London, crashed out in the third round, Zheng Jie went out in the second, while Zhang Shuai went out in the first. Best of the lot was Peng Shuai who reached the fourth round for the third time in four years but couldn't go any further. In the doubles, the Chan sisters from Taiwan lost in the first round, despite winning the Wimbledon warm-up title in Eastbourne, while world no. 1 pairing China's Peng Shuai and Taiwan's Hseih Su-wei lost their third round match on Wednesday. That leaves Zheng Jie  – through to the quarter-finals with her Czech partner – as the sole remaining Chinese player in the main draws.

English Premier League side Swansea City recently extended their sponsorship deal with Chinese financial firm Goldenway Global Group for a further two years, following an initial one-year trial period. Goldenway is not your typical EPL sponsor – it's headquartered in HK and focuses on trading forex and precious metals – but it's keen to expand globally, while Swansea sees potential in opening up the Chinese market through Goldenway (which runs an active Weibo account here).
Finally, in one of the more bizarre moves announced lately, Dutch  soccer club ADO Den Haag, which plays in the top-tier Eredivisie, is set to be taken over by Chinese investment firm United Vansen International Sports Company. United Vansen has previously helped top European teams come to China and has now agreed to increase the club's annual budget by 15 million euros, according to the club's current majority shareholder, SSO. The club says it won't comment until the takeover is complete – which could take two months or more – but it came close to bankruptcy in 2008, so clearly financial stability is a key element. The club has won two Dutch league championship and two KNVB Cups over the years, but nothing since 1975.