A quick look at the General Classification (GC) for this year's Tour de France has Chinese debutant Ji Cheng in 193rd place out of 196 riders still in the race, a massive 25'25" off the pace after just three stages.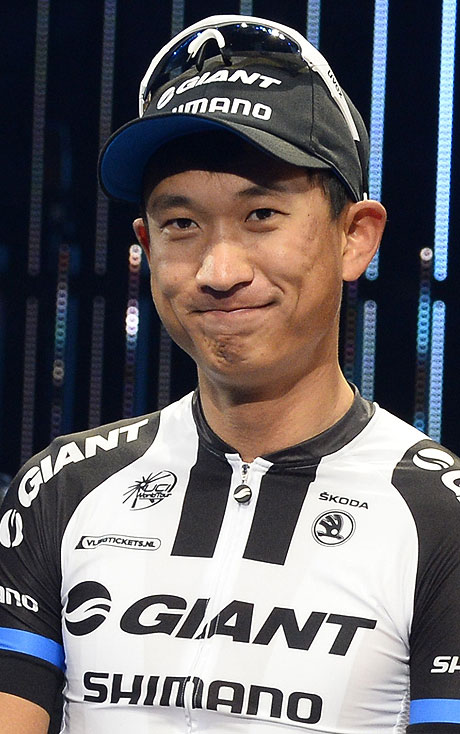 But even though Ji finished 170th in Stage 3 itself, he did his job magnificently. With 65 kms to go,  Tour rookies Jan Barta and Jean-Marc Bideau still had a lead of 2'10" after their mini breakaway earlier in the race. But Ji is not known as the "breakaway killer" for nothing and led the peloton for long stretches as they reeled the pair back in. 

He was later relieved by his Giant-Shimano teammate Dries Devenyns and the pair eventually finished the stage near the back, around two minutes off the pace, but Ji had killed the breakaway, his teammates then set up their star man Marcel Kittel for the sprint finish, and Kittel was first over the line. Mission accomplished.
It's not a glamorous role, but someone's got to do it and as long as Kittel keeps winning stages (he also won the opening stage), Team Giant-Shimano's management will be very happy indeed. Ji's Tour stats don't look good on paper – stage finishing places of 191st, 176th and 170th for an overall place of 193rd – but his role has earned him a fair amount of attention, quite a feat in a field of nearly 200 cyclists.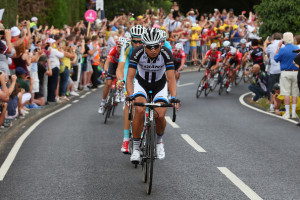 In addition to several mentions on the Tour's official website for Stage 1 and Stage 3, he's been covered by the Guardian here and here, the Telegraph here and here, and doubtless many other sites as well. In addition to this profile and a mini-documentary on his team website, he's capturing international headlines as well. Too bad that he's hardly featured in Chinese media thus far…
Ji is playing the role of the domestique – essentially cycling's version of the ultimate team player – to perfection, by sacrificing himself for his teammates, but he has already achieved his goal of sorts, simply by lining up as the first Chinese rider in the Tour de France, and the hope is that he inspires many more to follow in his footsteps and raise the bar further.
Cycling is on the map in China, with the annual Tour of Beijing – where Ji made his debut last year – an October highlight of the UCI World Tour. But it remains a very niche, if growing, sport in China, though given the crossover potential between road and track cyclists at the Olympics, expect China to develop in this area in the coming years.