For several years now, Stephon Marbury has been the most successful international star in the Chinese Basketball Association. This year, though, he may have to share some of that limelight.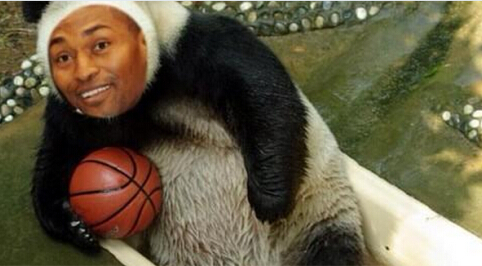 Metta World Peace has signed for the Sichuan Blue Whales and the early signs are that he could integrate far better than some of his predecessors. 
Plenty of other big names have come to China in the past, but most have ­arrived with a bang, before slipping away with a whimper. Steve Francis ­lasted four games, Kenyon Martin lasted 12, while Gilbert Arenas' run stretched to 14. The biggest name of them all, Tracy McGrady, put up decent numbers, but led his Qingdao Eagles to a last-place finish in 2013.
But the similarities between Marbury and World Peace – both first-round draft picks from New York – are hard to ignore. While the self-styled "Starbury" came to China after falling out with just about everyone in the NBA, World Peace has been suspended multiple times in his career, including an 86-game ban for his central role in the infamous Pistons-Pacers brawl a decade ago. 
And while Marbury has reinvented himself in China to the tune of two championship rings, a coaching role and a statue in his honor, the chameleon-like qualities of the player formerly known as Ron Artest are plain for all to see. 
World Peace's pedigree is impressive: stints with the Bulls, Pacers, Kings, Rockets, Knicks, an NBA title with the Lakers and the 2004 NBA Defensive Player of the Year award. Now he appears to be taking a leaf out of Marbury's book by engaging with the Chinese public.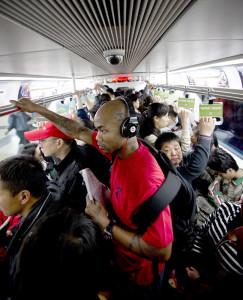 While Marbury became known for riding the subway and replying to thousands of fans on social media, World Peace has announced that his new name in China will be "The Pandas Friend." A grammatical error aside, it's a nice nod to his new hometown of Chengdu, while also including the rest of the country by adopting the national mascot. 
World Peace's greatest challenge will still be on court, after being tasked with improving the fortunes of a Blue Whales squad that finished 12th in their first ­season in the 18-team league. But ­whereas McGrady ended his time in China feuding with the media on Weibo, Marbury has shown that the best way to succeed in China is to embrace all aspects of the country. 
World Peace's new name is a good start. After all, who doesn't love pandas? 
This article originally appeared here.