Remember a year ago when the smog in Beijing was so bad that Rafael Nadal nearly pulled out of the China Open tennis final, while golfers in the inaugural LPGA Reignwood Classic wore masks while they played?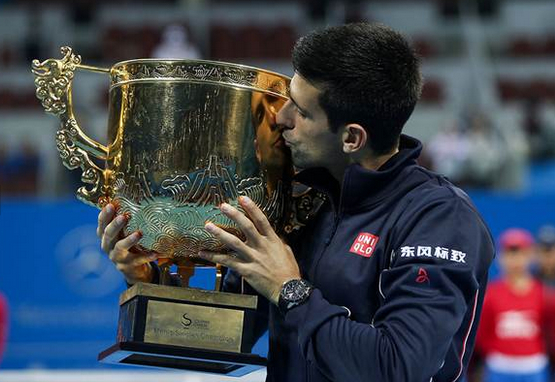 This year during the National Week holiday the weather was generally kinder, though the weather did not go unnoticed. Check out these comments made by world number one Novak Djokovic:
"I do find it different from most of the hard court tournaments that we play on. There's a lot of pollution obviously. It does have an effect on the speed of the play. I think it's slower conditions than most of the U.S. Open Series hard court tournaments that we have different balls also. It's just pretty slow."
Djokovic has just won his fifth China Open title in five appearances, so it's clear that the slower pace of play doesn't bother him that much, but it's pretty damning to hear him admit the pollution has a direct impact on the tennis. However, given that both the WTA and ATP schedule the Beijing stop as a central part of their respective Asian swings, plus the appearance fees that are on offer, it doesn't look like the tournaments will suffer any big-name pullouts in the future – at least not on pollution grounds.