Since writing this week's Sports Talk column about Stephon Marbury's playoff heroics for the Beijing Ducks, he scored 36 points – including two 3s in the final minute – to lead the Ducks to a slender 111-110 win over the Liaoning Leopards and tie the CBA Finals at 2-2.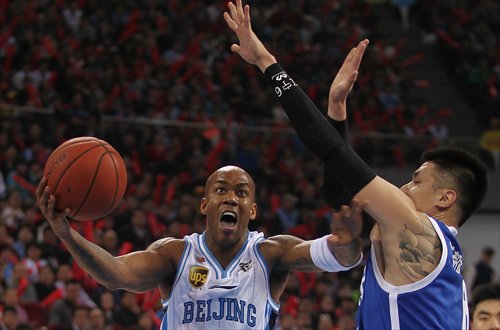 All this after his 42 points in Game 3, which – again – included some jaw-droppingly brilliant moments, still left the Ducks one point short at the buzzer. The Ducks are not a one-man team, but Marbury is taking the whole concept of performing when it matters – as all great athletes do – to another stratosphere. If Marbury and the Ducks can win their third CBA title in four years, he may still be able to ensure his legacy is a positive one:
Not even the most ardent CBA fan would argue that the league is anywhere close to the level of the NBA – Yi Jianlian is the CBA's reigning MVP among domestic players, but he couldn't hack it in the US – but basketball is a team sport, and Marbury's ability to make everyone around him better, as well as raising his own game at crucial moments, is his most impressive feature. Marbury's NBA troubles are well documented, but his incredible form late in his career means that he may yet be primarily remembered as the man who made it in China, rather than one who failed in the US.
Elsewhere, Andrew Crawford of Shark Fin Hoops has this take for Vice Sports, making the point that the Ducks have shown themselves happy to conserve energy in the regular season in order to keep fresh in the playoffs – a strategy that has been paying dividends so far.
Game 5 tips off shortly (Thursday, March 19, 7.35 pm) in Beijing, with Game 6 and, if necessary, Game 7 scheduled for March 22 and 24 back in Liaoning.