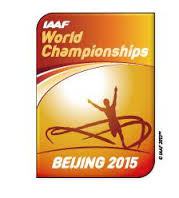 The World Athletics Championships kick off in Beijing today, with the world's media focusing more on the doping allegations that have engulfed the sport than on the sporting action. This is completely understandable, given the revelations that have come out in recent weeks – for example, that one third of the athletes who competed at the 2011 World Champs in South Korea had suspicious tests during the previous 12 months.
However, Chinese media – led by national broadcaster CCTV – have been putting more of a positive spin on things, as is their government-directed wont. Wall-to-wall coverage of former meets (including the 2008 Beijing Olympics) has been shown on sports channel CCTV-5 in recent days, educating and encouraging the public in equal measures, in the hope that they embrace these championships.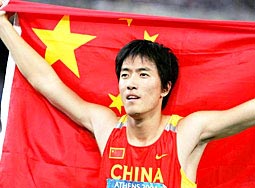 The problem is: Liu Xiang, China's 110m hurdles 2004 Olympic champion and the sport's only real domestic star, recently retired.
Here is a list of all the Chinese contenders hoping to step into Liu's size 11s:
Disclaimer: This is based largely on lists of 2015 best times to show current form, plus those athletes who are being built up by Chinese media as genuine homegrown contenders. If you want to bet for, or against, these athletes, the risk is all yours!
Gong Lijiao – Women's shot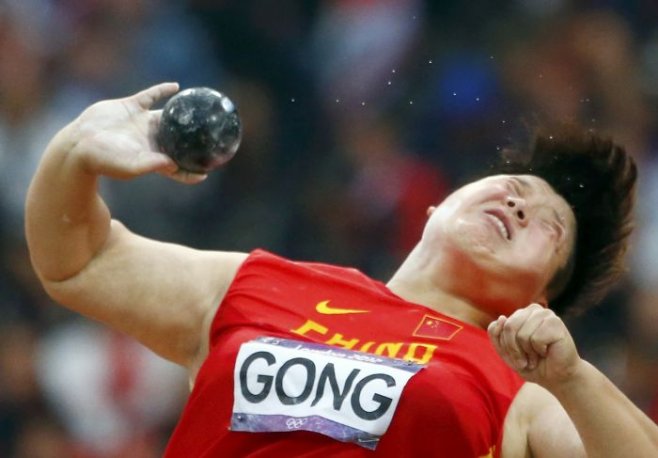 Gong has the second best throw this year (20.34m), but blocking her path to gold (in the absence of defending champion Valerie Adams) is Germany's Christina Schwanitz, who has thrown 20.77m. While that is a significant difference, the two have battled against each other all season long, with Gong coming out on top twice in recent months. The 26-year-old Gong has two WC bronze medals (2009, 2013), plus another from the 2012 London Olympics. Both ladies needed just one throw in qualifying this morning to progress to this evening's final (start: 19:30, Beijing time, Sat Aug 22), with Schwanitz's 19.39m leading Gong's 19.11m. China's Gao Yang also qualified for the 12-woman final.
Various – 20 km race walk
China's best chances for gold medals undoubtedly come in the least glamorous event – the race walk, once famously dismissed by US commentator Bob Costas as comparable to a competition for those who can whisper the loudest. Come to think of it, didn't this discipline simply used to be called the "walk"? Anyway, rules are rules and China wants to win.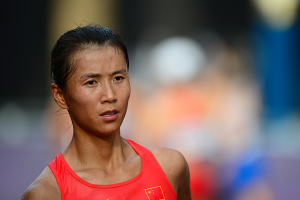 On the men's side (final: 08:30 Beijing time, Sun Aug 23), Olympic bronze medalist and Asian record holder Wang Chen and Olympic champion Chen Ding (3rd and 5th fastest in the world this year respectively) lead a strong charge for medals. Wang will want to avoid a repeat of Moscow two years ago when he was disqualified. On the women's side (final: 08:30 Beijing time, Fri Aug 28), Liu Hong set the world record of 1:24:38 in June this year and starts as the favourite. Liu has five successive top-four finishes and three medals at global championships, but has yet to win gold when it counts. Lu Xiuzhi holds the fifth fastest time this year, and beat Liu at the 2013 National Championships, with two other Chinese athletes in the top 13 based on their times this year.
Zhang Guowei – High Jump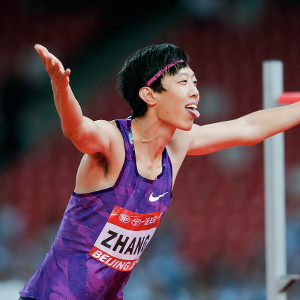 Of all the 73 athletes in China's squad, Zhang Guowei has perhaps the best chance of becoming a star. Second in the world this year with 2.38m, Zhang's idol is Chinese legend Zhu Jianhua, bronze medalist at the first ever World Championships in 1983 and still holder of the national record with 2.39m (at the time, a world record). But Zhang's personality could take him to the next level. Never afraid to gee up the crowd before and after his jumps, the Bird's Nest stadium will be deafening when he jumps in the final (18:30 Beijing time, Sun Aug 30).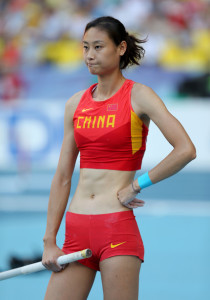 Other strong challenges will come from Wang Zheng and Zhang Wenxiu (women's hammer) and Li Jinzhe (men's long jump), with outside hopes for Li Ling (women's pole vault), Dong Bin (men's triple jump), Wang Jianan (men's long jump) and Su Xinyue (women's discus).
A final note about the unpredictability of sports: I bumped into Namibian marathon runner Beata Naigambo yesterday wondering around the center of town looking for the Adidas store and asked her about her chances. "Well, some of these ladies can run 2:18, while my best is 2:27," she said. "But it's China – anything can happen!"