CCTV, IMG and Infront – all huge names in the sports industry – were among the suitors to buy the rights to produce and broadcast the Chinese Super League. But these three, and others, were obliterated by the bid submitted by the comparatively little known Tiao Dongli, or CSM, worth a staggering 8 billion RMB over five years.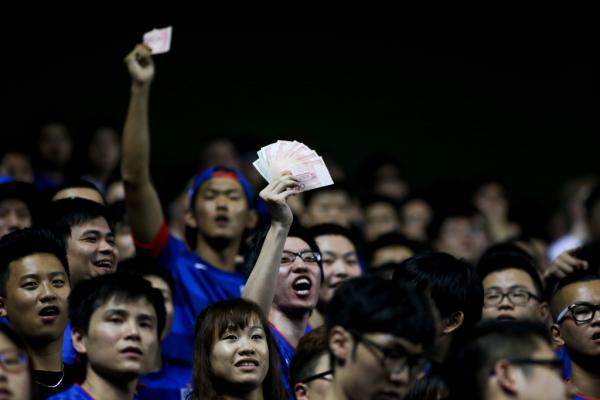 Reports say that CSM's 8 billion yuan bid – worth 20 times more than the existing deal – dwarfed the 4.3 billion submitted by Shanghai's Great Sports channel, 4 billion from CCTVSE (the sports marketing wing of the broadcaster) and 1.75 billion from Guangdong's GDTV. IMG, Infront and two other parties didn't make it through to the final after failing to satisfy all of the CSL's requirements in the submission process.
Under the terms of the deal, CSM will pay 1 billion yuan in each of 2016 and 2017, followed by 2 billion yuan each year from 2018-2020. It's a huge amount of money by Chinese standards for a product that, while improving, is still way behind the top European leagues, and CSM is clearly gambling that losses in the first few years of the deal could be compensated by profits 4-5 years down the line.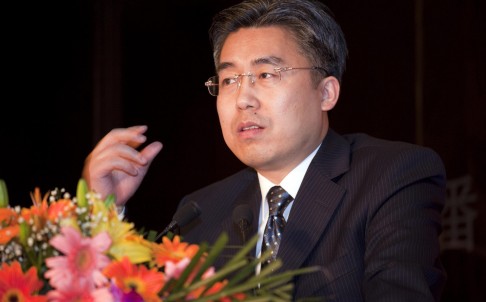 The company, run by media mogul Li Ruigang (above) – also known as China's Rupert Murdoch – won the broadcast rights to Chinese national team matches earlier this year for 70 million yuan, ending the CFA's long association with CCTV. Of course, CCTV could still end up broadcasting both Chinese national team and CSL games, but that is far from certain, and they would have to pay handsomely for the privilege.
CSM's GM, Ms Zhao Jun, earlier this year dismissed talk of a pay-per-view model, citing previous failures in China, although English Premier League games are now available on a wide variety of online platforms, some of which cost 5.99 RMB (standard definition) or 9.99 RMB (HD) per game.
The CSL deal has been met with widespread disbelief, with few in the industry able to imagine that CSM will see a return on its investment, but it was only five months ago that China's far-reaching soccer reforms were announced, so who knows where the market will be in five years' time?
One thing, though, is certain: the monopolistic days of CCTV are over, and that is surely beneficial to China's sports industry as a whole.