China's winter sports push continues with arrival of professional ice hockey franchise in the capital.
Russian President Vladimir Putin arrives in Beijing this weekend and is set to sign around 30 new deals with Chinese President Xi Jinping, but the most interesting of all from a sporting perspective will be fresh details about Beijing's new franchise in the Kontinental Hockey League (KHL), Russia's answer to the NHL.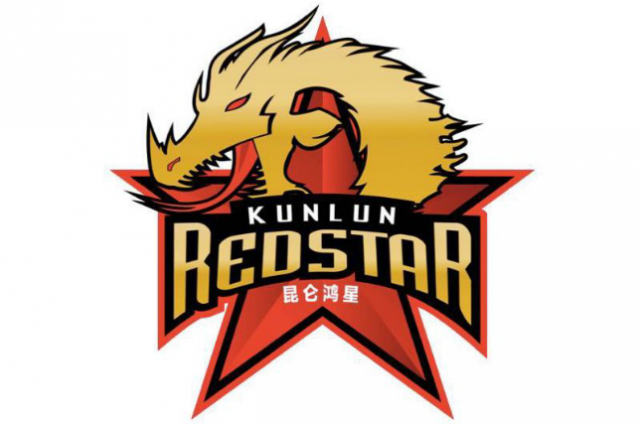 The possibility of a Chinese team was first mooted towards the end of last year, but since that time several expected deadlines to finalize details have come and gone with no apparent deal in place. But China Sports Insider has learnt that although details have been in place for several weeks, the official launch of the team – to be known in full as 'HC Beijing Kunlun Red Star' (or just 'Kunlun Red Star' for short) – has been held until Putin comes to town, so as to make more of a splash with the announcement.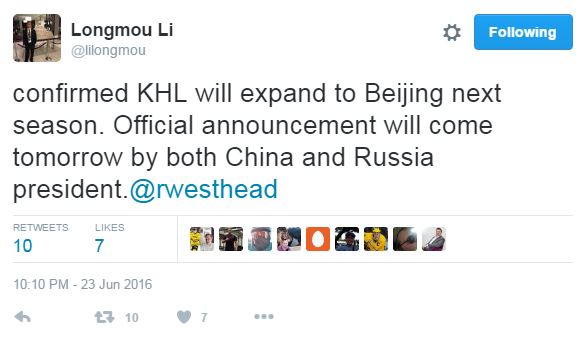 For those not familiar with the KHL, six of the league's 28 teams last year were from outside Russia, with one each Belarus, Croatia, Finland, Kazakhstan, Latvia and Slovakia. The Czech Republic and Ukraine have also fielded teams in the past, though a non-Russian team has only once made it past the conference semi-finals in the league's eight-year history.
It's still unclear exactly how Kunlun's roster will look, but foreign KHL teams are typically dominated by players from their own country, with a handful of Russians and North Americans mixed in. Russian site Championat seems to confirm this, though given the current standard of Chinese hockey, it's likely that local players will be in the minority, at least in the first few years of existence.
With the 2022 Winter Olympics coming to Beijing, the motivation to bring professional hockey to the capital is obvious, in a dual push to drum up interest among Chinese fans and raise the level of local players. Host nations do not automatically qualify for the Olympics, for which 12 spots are available, and China's men are currently ranked 37th – sandwiched between Australia and New Zealand – while the women are ranked 16th.
In fact, when China was awarded those Games less than a year ago, the two athletes it paraded in front of the assembled media in Kuala Lumpur were basketball star Yao Ming and ice hockey rookie Song Andong, drafted in the sixth round by the New York Islanders last year. With plenty of bona fide Winter Olympians from China to choose from, it was clearly a calculated choice to make a young, unproven hockey player a face of the nation's winter sports dreams and hopes remain that Song can indeed fulfill those massive expectations.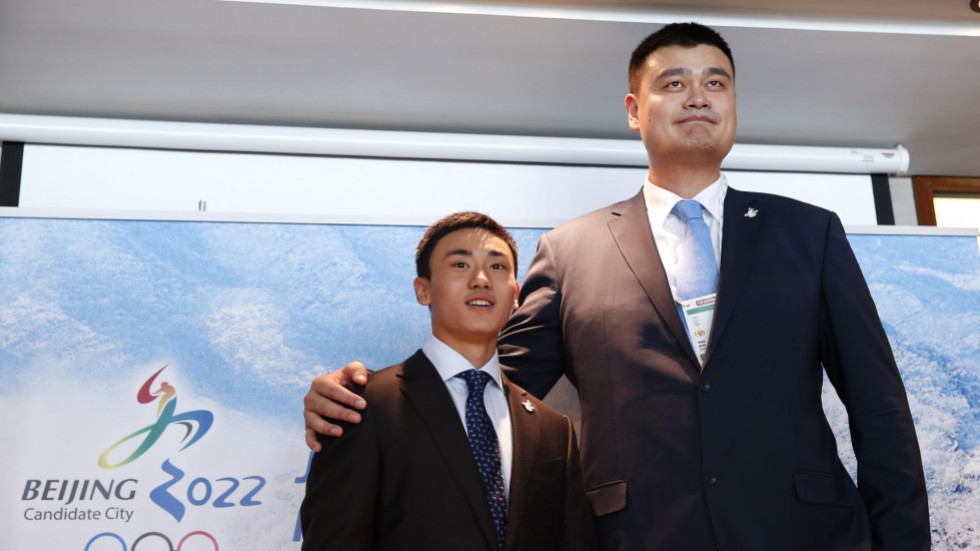 The team will play at the LeSports Center (formerly the MasterCard Center) in Wukesong in western Beijing and it will be interesting to see how many of its 18,000 seats are filled on a regular basis. Reports in March this year had Russian star Ilya Kovalchuk – who has netted more than 500 goals in over 1,000 professional games – heading to Beijing as the face of the new franchise, although nothing has been mentioned since then.
Perhaps another surprise awaits in the morning…
Keep up to date with all the latest team news through the official KHL web page here.
To keep up-to-date with all the latest news from China Sports Insider, please click on the "SUBSCRIBE" button in the top right corner of this page.