China's long-term soccer plan calls for the country to be a global force in the game by 2050, but if China's latest football project comes off, it would arguably become a major footballing power long before that.  
The plan has been laid out by the Chinese government, backed, of course, by President Xi Jinping, but the latest moves have come from one of the country's biggest companies – Wanda, whose boss just happens to be China's richest man.
Details came out earlier this month regarding a new European football league, proposed by Wanda Chairman Wang Jianlin, someone who has already backed his country's soccer drive to the tune of hundreds of millions of dollars, doubling down on his Infront purchase (which went somewhat awry when the Philippe Blatter to Sepp Blatter connection failed to materialize) by sponsoring FIFA and exploring club investments.
There will always be a certain amount of skepticism greeting any radical new proposal, but the Financial Times quoted a senior official from one of Europe's big five leagues – namely those in England, Spain, Germany, Italy and France – as saying that the idea was both "very well planned" and "realistic".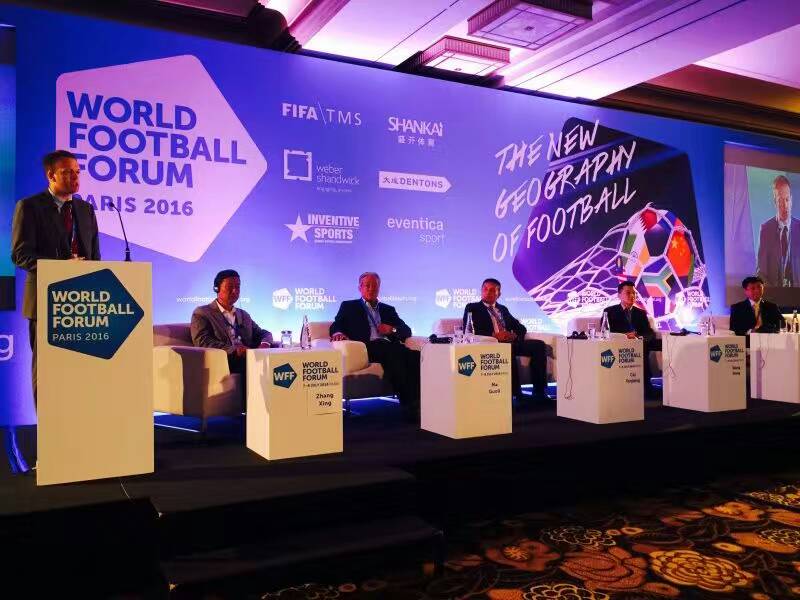 In addition to football investments, Wanda has also spent close to $2 billion on other sports properties in the last year alone, spending power that should make those in charge at UEFA very worried indeed. Moreover, another Wanda-backed tournament was then announced – the China Cup – a friendly international tournament, similar in nature to Japan's Kirin Cup, hosted in China for four teams, rising to eight nations in the future.
Interestingly, Wanda appeared to jump the gun with its announcement of the tournament, to be held in Nanning from January 9-16, 2017, by first declaring that the CFA, AFC and FIFA had all given their blessings, before changing the statement to say that it will now "seek approval" from the AFC and FIFA.
Given that those dates do not coincide with an official FIFA friendly weekend, it's likely that China will only be able to attract second-tier footballing nations, those with summer domestic leagues or those whose players do not predominantly play in Europe (think Czech Republic, Sweden, Poland, Peru, Colombia etc), but it will be interesting to see which teams China can attract in the future, assuming the tournament continues to grow in stature.
Back in Europe, with broadcast revenues already at eye-watering levels in the English Premier League, the promise of new riches would appeal more to those on the continent, but if the majority of Europe's top clubs were to get on board with Wang's new scheme, you can be sure the English clubs would also jump ship.
Continental triumphs are now regarded as the pinnacle for Europe's elite, with domestic titles often seen as routine for clubs like Real Madrid, Bayern Munich and Paris Saint-Germain. But with clubs already keen to play fewer games in a season – not more – something would have to give in the event of a new, expanded competition, which Wang would like to see replace both the Champions League and Europa League.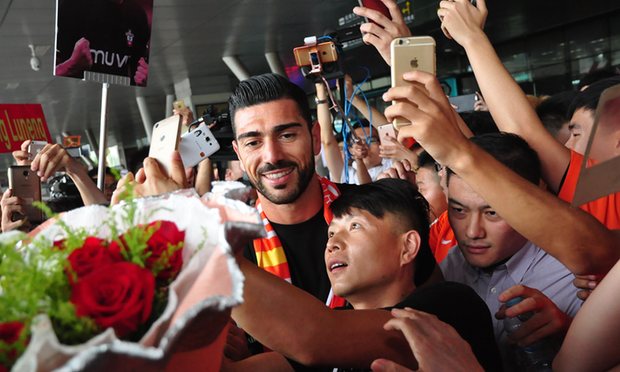 Italian star Graziano Pelle, whose goals helped to sink both Belgium and Spain at the recent European Championships, became the latest foreign star to move to China, swapping Southampton for Shandong Luneng earlier this week. That follows Alex Teixeira's move to China in January, choosing Jiangsu Suning over another EPL club, Liverpool.
And while it is still unthinkable for a Cristiano Ronaldo or Lionel Messi to move to China while still in their prime, transfer fees and wages continue to climb, with Hulk's move to Shanghai SIPG last month breaking the Chinese record for a fifth time this year alone.
In other words, China is controlling more and more of football's riches, and Europe's existing powerbrokers may be left with no choice but to play ball.
To keep up-to-date with all the latest news from China Sports Insider, please click on the "SUBSCRIBE" button in the top right corner of this page.
An abridged version of this article first appeared here.