The CSL's summer transfer window saw yet another record fee paid, as more international players arrived in China, but the league's top scorer, Demba Ba, is looking at months on the sidelines after a bad leg break.
It is a measure of how much the pulling power of the Chinese Super League (CSL) has exploded over the past year that the summer transfer window, which closed last week, contained a handful of blockbuster deals, but was still considered quieter than expected.
Topping the list was Brazilian international Hulk, whose $60 million transfer from Zenit St Petersburg to Shanghai SIPG broke the Chinese transfer record for the fifth time this year – although the other four times occurred at the start of the year when the current football frenzy truly began in earnest.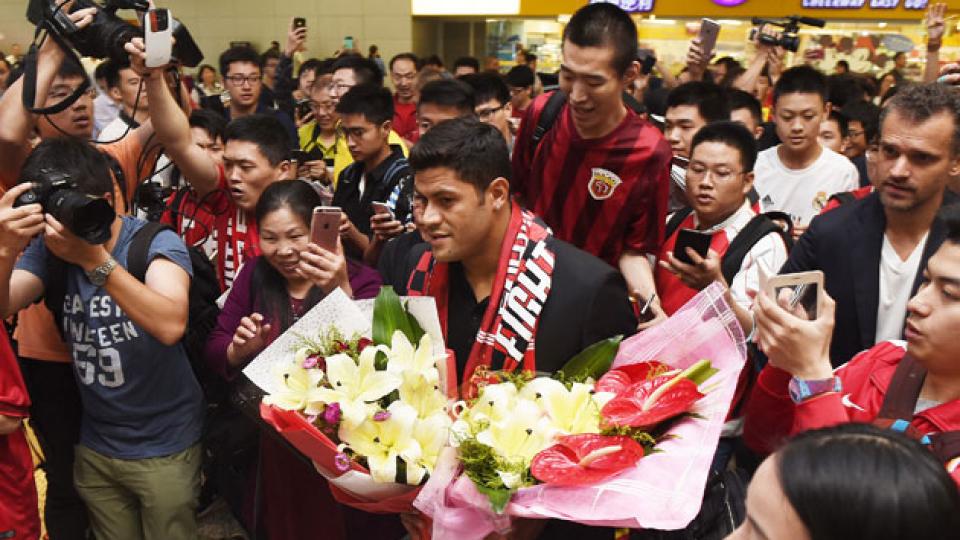 But if Hulk's move from Russia to China – or from one second-tier league to another – can be dismissed as a player who is more interested in maximizing his bank account than testing himself against the best in the world, Graziano Pelle's move from Southampton to Shandong Luneng certainly raised some eyebrows.
Following two solid seasons at the overachieving English Premier League side, Pelle was one of the stars of an Italian squad that topped its group at Euro 2016, before dispatching reigning champions Spain in the knockout stages.
After scoring goals against both Belgium and Spain, Pelle, who turned 31 last week, could have signed with a top European club. But the riches on offer in China proved too tempting and Pelle will now reportedly earn about $15 million per year. More significantly, though, he decided to leave behind a league that had also been spurned in January when Brazil's Alex Teixeira chose Jiangsu Suning over Liverpool.
Colombian Roger Martinez, Nigerian Anthony Ujah and Senegal's Papiss Cisse – another transplant from England – were other high-profile arrivals in China this summer, but perhaps the most significant incident happened shortly after the transfer window closed.
In another contentious Shanghai derby on Saturday, Shenhua's star striker Demba Ba – the current CSL top scorer – tumbled to the ground after a seemingly innocuous challenge from crosstown rival Sun Xiang. But as Ba's leg twisted, the impact from Sun broke his leg so badly that his coach Gregorio Manzano initially feared that he might never play again, though Ba has since stated he does not intend to retire.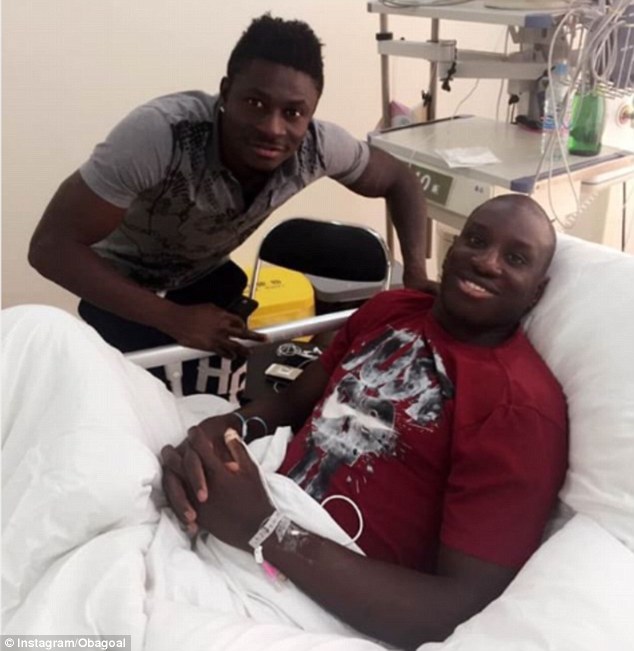 Encouragingly for a league that has tended to spit out foreign imports as soon as another one appears on the horizon, Shenhua's treatment of the player has been exemplary, with the world's best doctors flown in to treat Demba Ba and fans holding a nighttime vigil outside the hospital, before rather less tastefully holding a silent protest at Sun's Shanghai restaurant.
There were a number of surprising photos doing the rounds on Chinese social media in the following days, not least this one below which appears to show a group of doctors posing with Demba Ba's newly cast leg post-surgery (presumably after having him sign the consent form).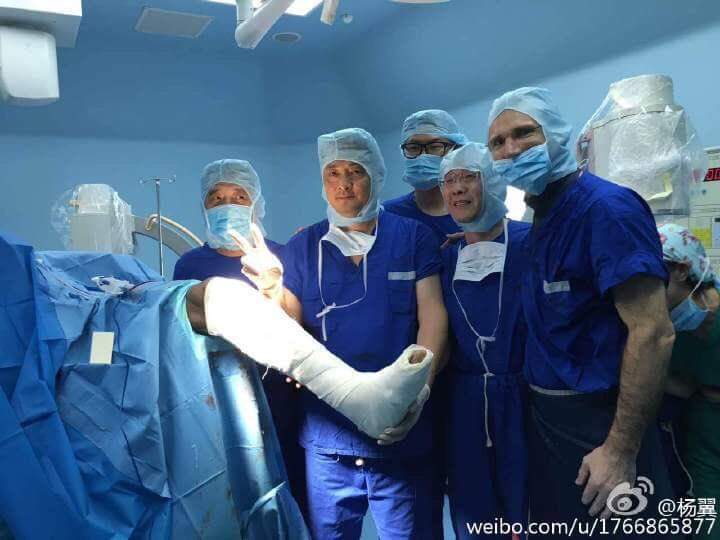 The injury is a real shame, not least because he was in such great form this season, and fans of every club will hope that he is indeed able to continue playing professionally. The timing also couldn't have been worse, coming just hours after the summer transfer window closed, leaving Shenhua unable to fill their quota of foreign players (currently still 4+1 from the AFC, though there has been talk that this will be reduced to 3+1 in the future).
One way or another, though, China's top football league continues to make global headlines.
A version of this article first appeared here.