I spoke to Sky Sports reporter Johnny Phillips last week for a piece he did on the increasing amount of Chinese investment directed at English football clubs in recent weeks. Editors being as they are, only a few selected highlights appeared in the finished article, but we covered a lot of ground, so here is an uncut version (completed shortly before the Wolves deal – the latest of the Chinese takeovers – was announced), touching on why rumours spread so quickly, West Brom's possible owner and his plans for world domination, Sven spouting nonsense and why Wolves fans are probably sleeping better than Villa ones at the moment.
Where has this rise in Chinese takeovers come from?
There are several underlying trends. Firstly, as China's double-digit growth over the past 30 years has started to slow, the government has been actively looking for new areas to drive the economy and the sports sector is one that has been actively targeted. For example, Beijing wants to the domestic sports industry to be worth $750 billion by 2025, making it the largest in the world by some margin.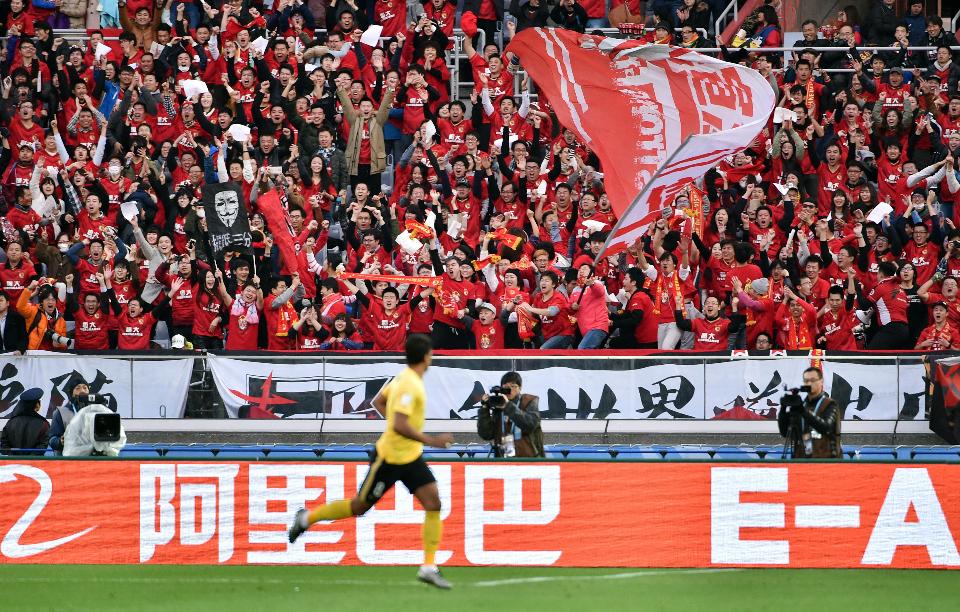 Within the wider sports industry, the government, led by Chinese President – and football fan – Xi Jinping, has announced a long-term vision to overhaul the football industry from top to bottom, with the aim of making China a true global soccer power by 2050. More generally, Chinese companies are being encouraged to become more global in their outlook and diversify their businesses to become more competitive both domestically and overseas.
As a result of these aspects, plus some other smaller factors, many Chinese companies have been piling into football investment, both at home and abroad, not only because they want to be a part of China's next growth story, but because they also want to maintain good government relations – something that is absolutely essential to doing business here.
How many investors are the real deal and how many aren't?
So little is known overseas about the vast majority of potential owners behind these Chinese takeovers that rumours can spread like wildfire. Put "Chinese billionaire" or "mysterious Chinese consortium" with just about any English club in the top two divisions and you have your next back page exclusive. The recent level of Chinese activity combined with the opaqueness of China's business environment means that – who knows? – each of these seemingly wild stories may just be true.
Additionally, China's market is so big that investors could literally emerge from any sector, possibly venturing into sports for the first time. In fact, Chinese companies are making deals in the energy, real estate, transport and consumer sectors that often run to billions of dollars, so these football purchases equate to mere pocket change in comparison.
As a rule, I would say 9 out 10 stories don't really have much basis in reality – but fans keep hoping that their club is the lucky tenth one!
Who are the big name investors with real clout?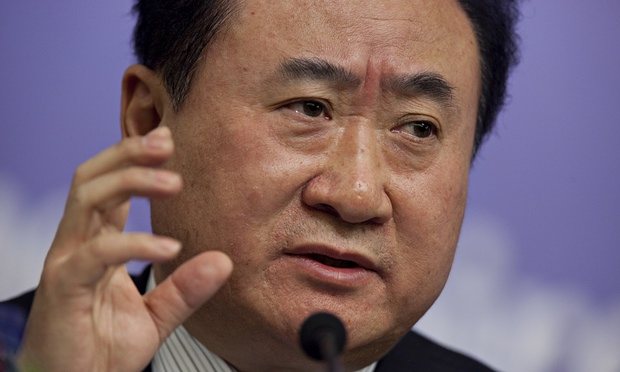 Wang Jianlin (above), chairman of the Wanda Group and China's richest man, is definitely leading the way here. Not only was he among the first to make an overseas investment with a 20% stake in Atletico Madrid, but he has also made some massive deals. Wanda paid $1.2 billion last year for Swiss sports marketing firm Infront, run by Philippe Blatter – nephew of Sepp – which was thought to have been at least in part because it would bring China closer to its World Cup goals (more on that later). Shortly after Blatter's downfall, Wanda changed tack and became a top-level FIFA sponsor for a reported $150 million over each of the next four World Cup cycles, with Wang openly saying that he thought this backing would give China a greater say on football's world stage.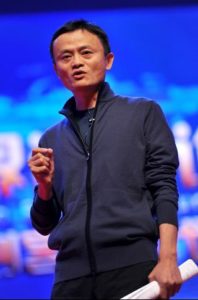 Elsewhere, Jack Ma (right) – chairman of Alibaba, China's second richest man and seen as an Asian equivalent to Steve Jobs – owns 40% of Guangzhou Evergrande (after initially buying 50%), China's leading domestic club, perennial winner of the Chinese Super League and winner of the Asian Champions League twice in the past three years.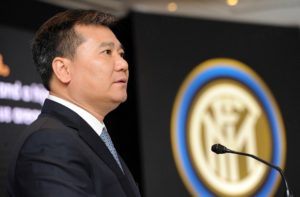 Then there's Zhang Jindong (left), whose Suning e-commerce group owns a team in the Chinese Super League that broke the Chinese transfer fee record twice earlier this year, buying Ramires from Chelsea as well as fellow Brazilian Alex Teixeira, and also purchased Inter Milan last month.
Can they be trusted?
Foreign owners – whether from China, Russia, the US or elsewhere – are never likely to be in the Jack Walker mould, and why should they? But smart businesspeople the world over know that the best way to make money is to achieve success on the pitch. There will always be a few cultural and communication issues, perhaps more so with Chinese owners, but, beyond that, Chinese owners as a group are as trustworthy as any others.
Of course, it's also important to use common sense. There have been a number of horrific owners in English football over the years who have run clubs into the ground – some have been English, others have been foreign – so ahead of any sale, it's important to do your due diligence and try to establish the true motivations behind each purchase.
Why is the Premier League so attractive to Chinese investment?
Together with basketball, football is one of the two most popular sports in China, but with a domestic league that until fairly recently has had a multitude of problems and a national team that continues to underperform, China's sports fans have long looked abroad for their football fix. The Premier League shot itself in the foot a decade ago when it failed to renegotiate a deal with China's national broadcaster CCTV, thereby allowing Italian, German and Spanish football to fill the gap on Chinese screens, but it remains a popular league amongst Chinese.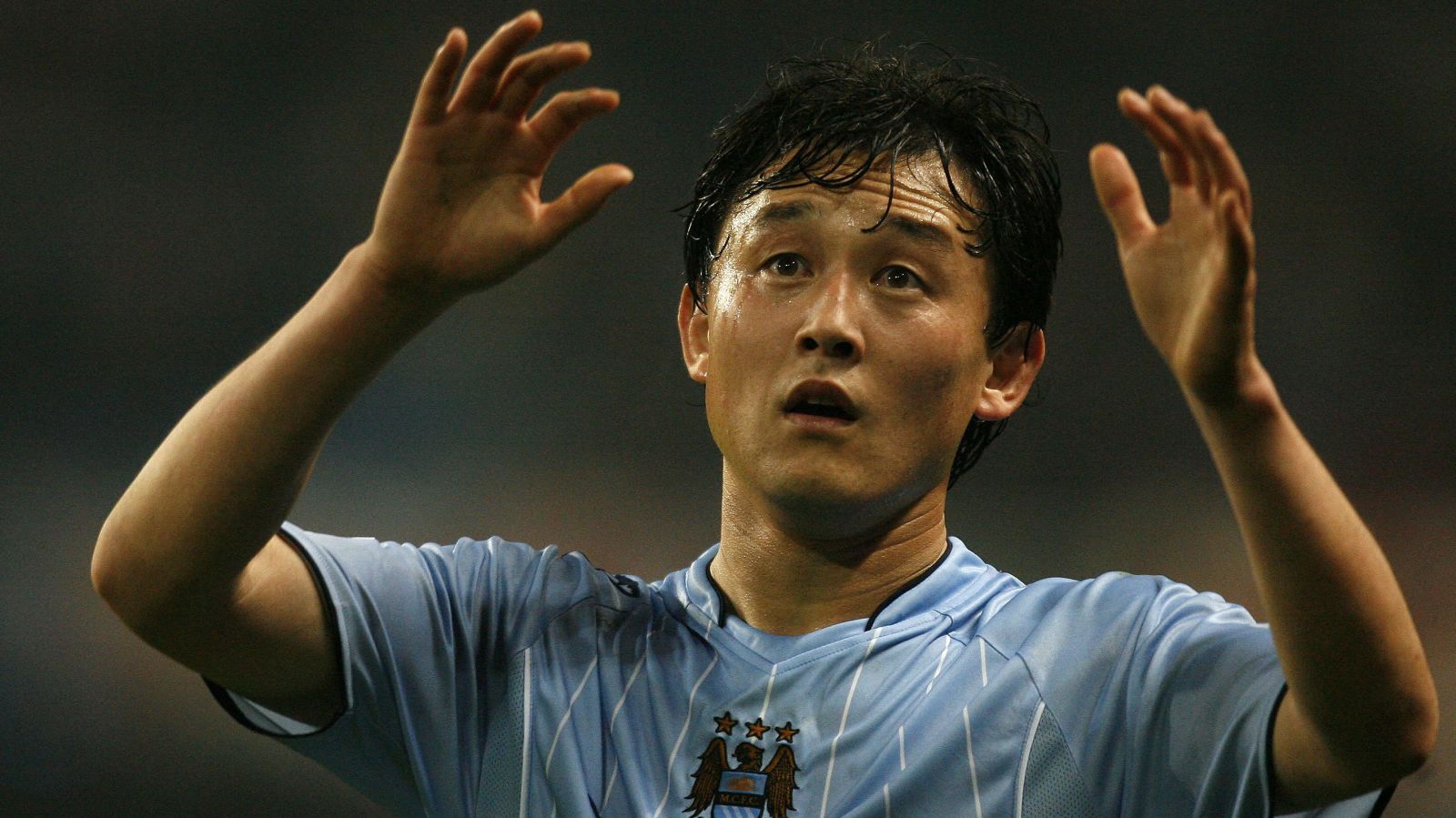 Due to the reasons listed above, we've seen a range of Chinese takeovers, either in full or in part, in football leagues Europe – Spain, Italy, Holland, France and others – over the past year or so, but undoubtedly the weaker pound following the Brexit vote has made English clubs that much more attractive in recent weeks. In fact, Wanda specifically mentioned this as a factor when it announced a deal to buy the Odeon & UCI cinema chain last week.
What is the ultimate goal?
Aside from a very detailed 50-point for football reform in China that came out last year, President Xi has listed his three goals for Chinese soccer – qualifying for the World Cup, hosting the World Cup and winning a World Cup. Obviously, China could knock off those first two goals in one go by hosting the tournament (thereby qualifying automatically) and has to be considered a strong favourite to host the 2030 World Cup, but don't believe rash predictions from the likes of Sven-Goran Eriksson – now coach of Shanghai SIPG – who said recently that China could win the World Cup in 10 or 15 years. That's just nonsense.
All the focus has been at the top end of football's pyramid, when what China really needs is serious investment at the grassroots level. There are ambitious plans to do just that, but even if China does successfully manage to implement these plans – and there are some big ifs here – I see the best case scenario for China being a top 20 or 30 team by 2050. For a team that has only ever qualified for one World Cup – in 2002, when it failed to even score a goal – that would be unprecedented improvement, but Brazil et al don't need to be quaking in their boots just yet.
Which investor in English football has impressed you the most?
Towards the end of last year, China Media Capital (CMC) led a group that invested $400 million into the City Football Group, Man City's parent company, in exchange for 13% of the company. The franchise model, with clubs in the US, UK, Japan and Australia, plus Man City's impressive academy set-up are both elements that Chinese football is known to favour.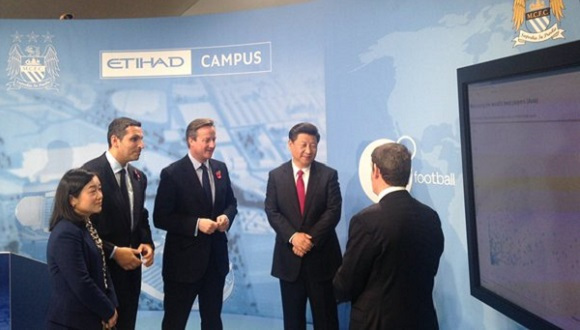 Instead of attempting to buy the whole thing, the idea is that this investment can be used as a way to see how the club is run and some of that expertise can be brought back to China.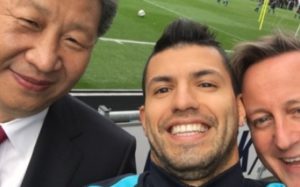 Of course, it didn't hurt that Chinese legend Sun Jihai played for Man City or that President Xi had posed for a selfie with Sergio Aguero (left) on a visit to the training ground just weeks before the deal was announced!
Dealing with two specific recent Chinese takeovers… 1. What should Villa fans expect from Tony Xia?
In contrast to some of the other big names I've previously talked about, Tony Xia is very much an unknown quantity. Given that his main company appears to be a manufacturer of food additive MSG and reportedly lost a ton of money last year, people have wondered if he's really just a front for someone else. The board appointment of Chris Samuelson, an expert in managing offshore funds whose previous involvements with Reading and Everton did not leave a warm and fuzzy feeling, has done nothing to reassure on that front.
Roma can't be built in one day. We have to work hard for both to short time and long future… https://t.co/wOMeNWvvQZ

— Dr. Tony Xia (@Dr_TonyXia) July 26, 2016

But everyone has to be given a fair chance and Xia has certainly been saying most of the right things since taking control. My advice would be to take the big statements of intent with a pinch of salt – there are dozens of top European clubs all actively trying to crack the Chinese market and Chinese fans won't flock to Villa simply because of their owner – but Villa fans have had such a torrid time in recent years that even modest improvement on the pitch would be a big step forward.
2. And should Wolves fans believe what is happening?

First Robin Li

and now Fosun? What is your message to Wolves fans?
Be patient! While the Fosun deal does appear more credible than the Robin Li rumours ever did, potential buyers in these Chinese takeovers are fully entitled to explore possible bids even if no deal is ever reached. Yes, many of these guys have plenty of money, but that doesn't mean they still won't want to negotiate hard for the best possible deal. Likewise, West Brom is rumoured to be under consideration from Wanda at the moment – there must be something about the Midlands! – but until the deal is finalized, you can never be sure.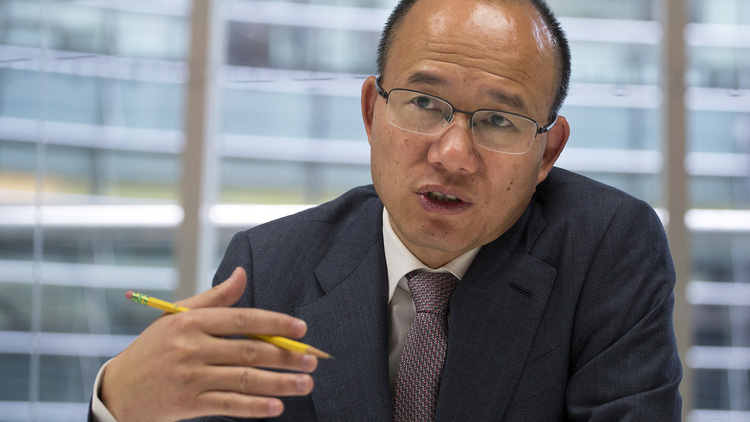 That said, if the Fosun deal does go through [UPDATE: it did!], it would certainly be an interesting one. Founder Guo Guangchang (above) is another in the upper reaches of China's rich list, but he was very nearly caught up in China's ongoing anti-corruption campaign when he was detained for three days at the end of last year. But, crucially, he survived that scare, and Fosun's previous investments in Club Med, Thomas Cook, Cirque du Soleil and other "health and happiness" deals, as they put it, should stand them in good stead. Put it this way – my guess is that Wolves will be higher up the league table than Villa ten years from now.
To keep up-to-date with all the latest news from China Sports Insider, please click on the "SUBSCRIBE" button in the top right corner of this page.