For those not familiar with it, China Central Television, or CCTV, is China's national broadcaster, which, by default, makes it the largest broadcaster in the world. It has long held the TV broadcast rights for the Olympics, shown largely on CCTV-5, its primary sports channel.
While some in China were lamenting a disappointing performance at the Rio Olympics, as China finished third behind Team GB, it turns out there is one thing China (and its broadcaster) has in common with Team GB: they both made that bag mistake.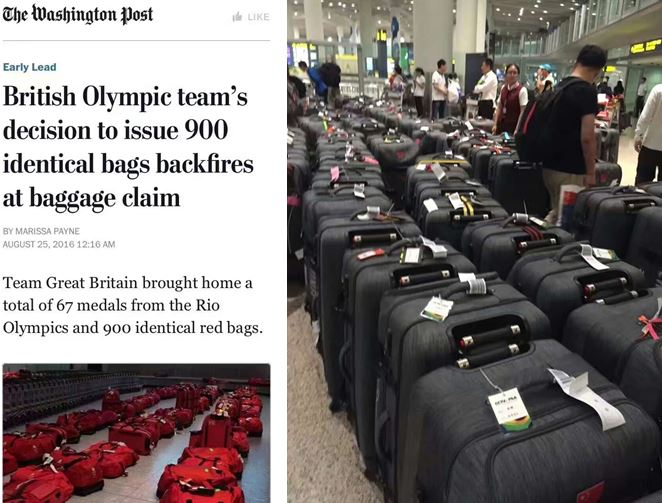 As Team GB arrived back in London, chaos ensued as athletes picked through hundreds of red bags to find theirs. Meanwhile, CCTV-5's delegation arrived back in Beijing to similar scenes, as this photo (above right) posted by presenter Shao Shengyi shows.
Perhaps the baggage perk is a new thing, because you would have thought this issue might have cropped up before, but, either way, both teams fail to win medals in the organizational department.