China Sports Insider can exclusively reveal that LiAngelo Ball, Cody Riley and Jalen Hill – the UCLA players detained for shoplifting in Hangzhou while on a trip to China – have been released and have now arrived back home in Los Angeles.
The three were arrested last week on Monday and, while they were initially released from police custody, they remained under effective house arrest at an upmarket hotel in Hangzhou – with the trio all staying in a the same room – until their release earlier this afternoon. 
Given that LiAngelo's Dad, LaVar, and younger brother, LaMelo, were today hosting a pop-up shop for the family's Big Baller Brand in Hong Kong, which was due to finish at 9pm China time – the exact time the teens' flight was scheduled to depart from Shanghai – it's unknown when the family would have received news of the release, given the tight turnaround of events.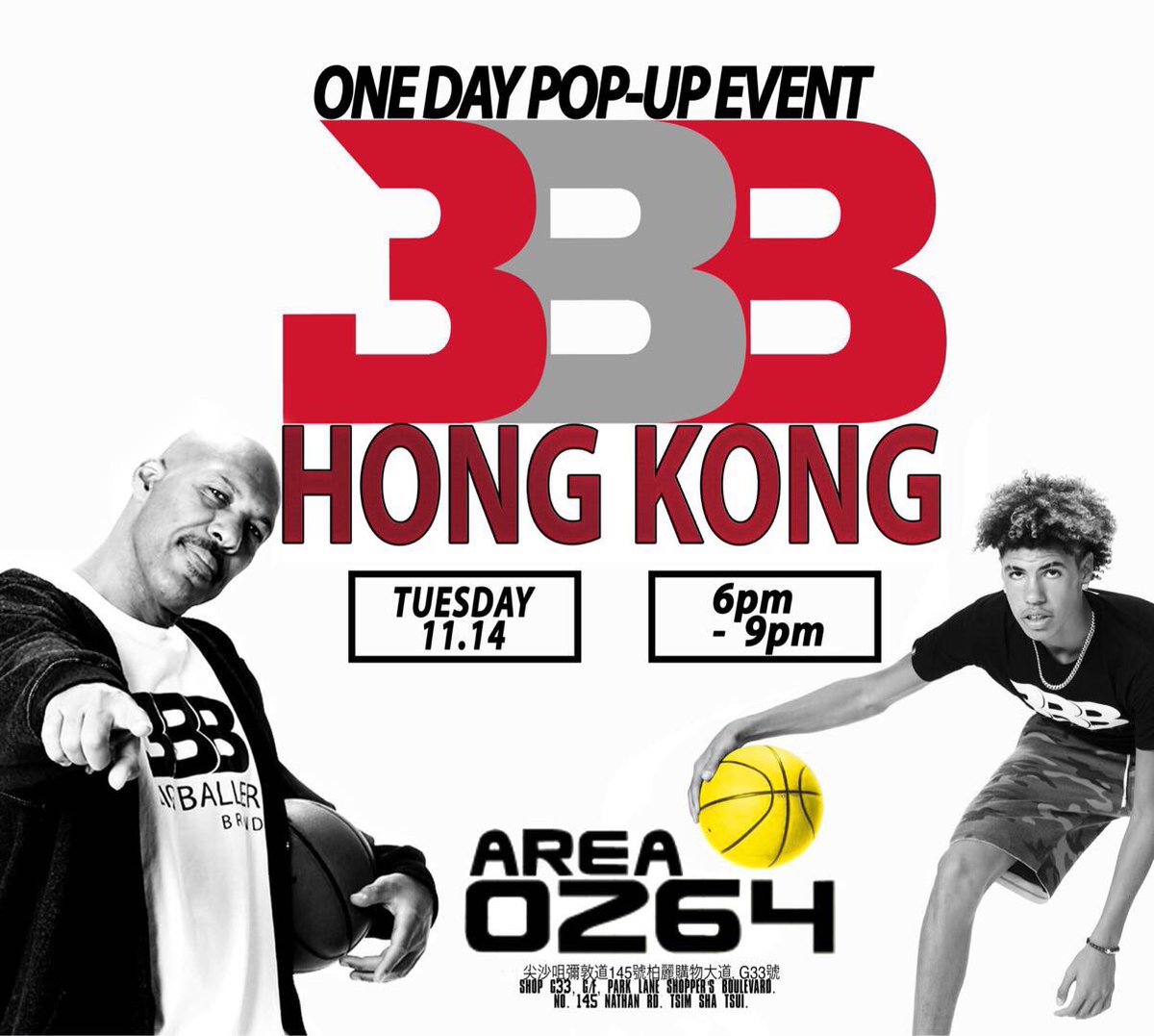 Various reports had claimed the trio might be facing up to TEN years in prison. While that was never likely to happen, an unscheduled three extra days in China (their teammates left on the weekend) has turned out to be a "best case scenario" for the boys. Other reports claimed, variously, that President Trump, Alibaba boss Jack Ma,  and co-founder Joe Tsai – who has just purchased 49% of the Brooklyn Nets – among others had been working behind the scenes to secure their release, but the result is the same: they're have been released and are now back home.
Plenty of questions remain:
Will the players stay with UCLA (either with the team or at the university as a whole)?
How will it affect the players' future in the sport?
What will LaVar Ball say – when he surely talks – to repair the dame done to the Big Baller Brand?
We will find out soon enough.
UPDATE: After being released in Hangzhou, the players left Shanghai at 9pm local time on China Eastern Airlines flight MU 577 (Delta codeshare), scheduled to arrive at Los Angeles airport at or before 5pm PST (also on Tuesday, due to the time difference). Don't expect LiAngelo's brother, Lakers rookie sensation Lonzo, to have the red carpet laid out…
What's more, ALL charges against the three have been dropped – despite all the evidence against them – meaning the trio return home with a clean record. They were also allowed to travel home in relative freedom rather than being escorted to the airport and officially deported. While their futures remain uncertain, their release has been handled about as well as could be expected.
To keep up-to-date with all the latest news from China Sports Insider, please click on the "SUBSCRIBE" button in the top right corner of this page (or see below on mobile version). Also follow along on Twitter for regular updates.
Related reading: