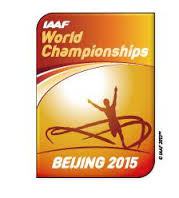 The World Athletics Championships kick off in Beijing today, with the world's media focusing more on the doping allegations that have engulfed the sport than on the sporting action. This is completely understandable, given the revelations that have come out in recent weeks – for example, that one third of the athletes who competed at the 2011 World Champs in South Korea had suspicious tests during the previous 12 months.
However, Chinese media – led by national broadcaster CCTV – have been putting more of a positive spin on things, as is their government-directed wont. Wall-to-wall coverage of former meets (including the 2008 Beijing Olympics) has been shown on sports channel CCTV-5 in recent days, educating and encouraging the public in equal measures, in the hope that they embrace these championships.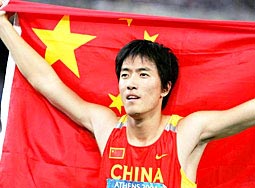 The problem is: Liu Xiang, China's 110m hurdles 2004 Olympic champion and the sport's only real domestic star, recently retired.
Here is a list of all the Chinese contenders hoping to step into Liu's size 11s: Continue reading China's medal contenders →
Sina Weibo welcomes Manchester United
Manchester United finally – finally – have an official Sina Weibo page here after a shocking lack of presence here, filled largely by fan pages. For years, the powers that be at Old Trafford were arrogant enough to think that everyone would simply go to the team's homepage, and the club has now also launched a Twitter page for the first time (@ManUtd). The site now has more than 100,000 followers (though always take Sina Weibo numbers with a sack of salt), as compared to close to four times that amount on Twitter. Nothing of particular note is up yet on the Weibo site – so far just a few pictures and headlines from their Asian Tour – but at least it's a step in the right direction in trying to connect with Chinese fans.
Continue reading Weekly Wrap: Man Utd, Messi and China's next big thing →