Ferrari sign first Chinese sponsor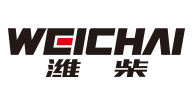 Ferrari's Formula One team has signed a four-year deal with Weichai Power. Somewhat surprisingly given Ferrari 20+ year history in China and the importance of the Chinese market, it is Ferrari's first ever Chinese sponsor. Weichai, as I'm sure you know, produces mechanical components for heavy-duty vehicles, including buses.
Weichai Power's parent company, the Weichai Group, already has Italian links: the company bought a majority stake in luxury yacht manufacturer Ferretti Group last year.
NBA to host Chinese New Year celebrations
The NBA is set to welcome the Year of the Snake with a bumper crop of 23 live games shown in the Greater China region over eight days. The broadcasters are CCTV-5, BTV, Fujian TV, GDTV, Sina, Tencent (China); ELTA, ESS, Videoland (Taiwan); Now TV (Hong Kong).
Five teams (Wizards, Bulls, Warriors, Heat and Raptors) are planning Chinese-themed celebrations during the games, and two teams (Celtics and Clippers) will have Chinese-style decorations in their arenas. All 24 NBA teams playing on February 8 will wear special Chinese New Year styled warm-up shirts.
Watch out for Harbin Beer and PEAK Sports signage in the arenas, too. PEAK is also releasing a New Year's TV commercial in China featuring PEAK athletes Shane Battier (Heat), Carl Landry (Warriors), Patrick Patterson (Rockets) and…the big one… Andrew Goudelock (NBA D-League's Sioux Falls Skyforce).
One Chinese fan will also win the chance to host NBA Legend Peja Stojakovic for a traditional Chinese New Year's Eve dinner with family and friends. Could be an awkward meal…
CCTV in Li-Na-is-quite-popular shock
CCTV says Li Na's valiant, but ultimately unsuccessful, effort against Victoria Azarenka in last week's Australian Open final drew sport channel CCTV-5's largest audience since the London Olympics. The match posted 1.52 on the TV viewing rate (vs 2.57 when Li won the 2011 French Open), while the rating share reached 7.57 (vs 7.6 during the London Olympics).
18 million watched last week's final on CCTV-5, as opposed to 116 million who watched her French Open win, though that game was also televised on CCTV's news channel and golf/tennis channel. CCTV also said 40 million people cried during that game, but I've yet to work out how they measured that…
NB: Treat all viewing figures in China as you would anything released by the National Bureau of Statistics (i.e. with a sack of salt), but it's still interesting to see how (CCTV says) the events compare with each other.
Feature read:
Long but interesting piece from the Global Times on MMA fighters struggling for recognition in China. The Mongolian Wolf, Zhang Tiequan not as all-conquering as had been hoped – now 1-3 in UFC fights.