Lists like SportsPro magazine's Most Marketable Athletes [full list below] are equal parts inspired and enraging. I love the fact that Brazilian Paralympian Alan Oliveira (no. 17) is included, combining his age, talent and good looks with the undoubted boost to Brazilian sport that the next World Cup and Olympics will bring, almost as much as I hate the selection of Seth Jones (39), who is largely unknown even within his own sport, and, at 18, may not even play a single NHL game in the next three years even if he later develops into an All-Star.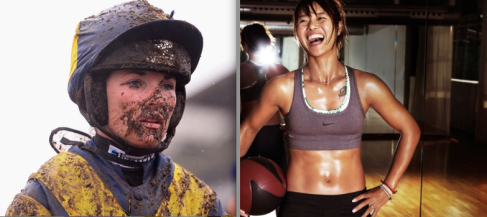 But good lists provoke plenty of debate. Take the five Asians on the list, for example: Virat Kohli (13), Yani Tseng (30), Manny Pacquiao (31), Shinji Kagawa (38), Kim Yu-Na (44). Before we go any further, keep the criteria firmly in mind (viewed over a three-year timeframe), otherwise the whole debate simply descends into a popularity contest:
Value for money
Age
Home market
Charisma
Willingness to be marketed
Crossover appeal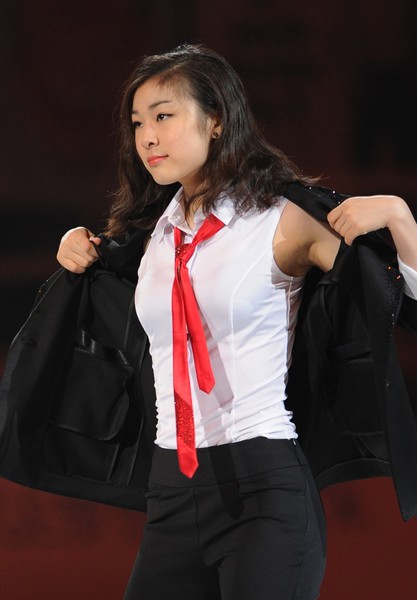 Back to the Asians… 24-year-old Kohli comes in at a punchy number 13, but if he can become half the icon that Sachin Tendulkar is/was, then he'll be a hero to 1.2 billion Indians. South Korea's Kim Yu-Na is already well-known at 22, should be a big star in Sochi and is about as dominant in her sport as anyone on the planet right now. But that's where my agreement ends.
Yani Tseng was once set to be even better than Tiger Woods, but she hasn't won in 14 months, her world ranking is plummeting, and the rumors in the Taiwanese media are that she's spending a little too much time on the party circuit and not enough time on the practice range. Sure, Tiger had a significant blip in his career and now appears to be back to his best, but Tseng's star is most definitely not on the rise.
Manny Pacquiao is about as well known as anyone in the Philippines, but has already saturated the market. At 34 and coming off two losses, I don't see much crossover appeal from this point onwards, he certainly doesn't give value for money and age marks him down too. The sexier "potential" pick in boxing (and this list seems to be all about potential) would be China's Zou Shiming.
Manchester United's Shinji Kagawa is described in the SportsPro blurb as "the face of the 19-time league champions in Asia". Memo to SportsPro: Asia is not one country. The face(s) of Manchester United in China, for example, are the same as elsewhere – RVP, Ferdinand, Giggs, Vidic and (for now) Rooney.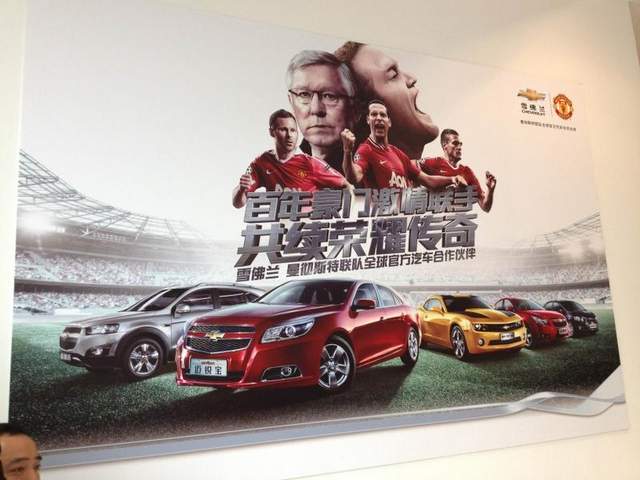 So no Chinese athletes? Really?
The trio SportsPro did consider, but ultimately rejected, were golfers Feng Shanshan and Guan Tianlang, and tennis star Li Na. Somehow Feng, who recently signed with IMG and is just scratching the surface of her home market of 1.3 billion was deemed to have "less marketing potential" than Yani Tseng, who has maxed out her home market of 23 million. It's far, far too early to include knee-jerk pick Guan Tianlang on a list like this, especially when it could be any one of a group of Chinese youngsters who eventually makes the breakthrough. Li Na – or Na as she is maddingly referred to in the explanation – was ruled out on value for money. I would argue that almost any amount of money spent on Li Na is money well spent. While admittedly she doesn't come cheap, she scores top marks in the bottom four categories (see above) and should still be near the top over the next three years, something that can't be said about 34-year-old Manny Pacquiao (31) or 38-year-old Anderson Silva (46).
Badminton's Lin Dan has dropped out since last year, despite Rio 2016 being on the horizon, snooker star Ding Junhui is only 26 (though is perhaps a little too glum), Zou Shiming could have a bright – if short – professional career and there are others.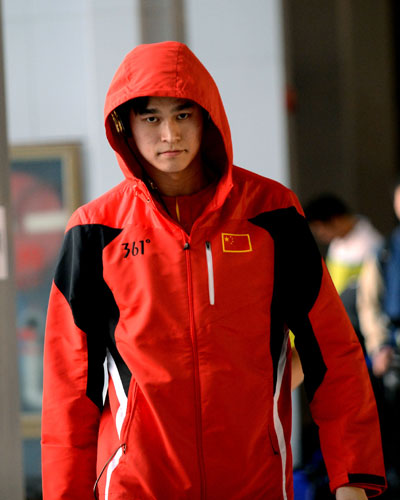 But the very commercially-minded swimmer Sun Yang is the most glaring omission. Tall, good-looking, young and, above all, talented, the double Olympic and World champion now has something of a celebrity lifestyle, which will only help him on the charisma side of things. Looking at the criteria for inclusion, there's a strong case for a Top 10 entry, let alone a Top 50 one.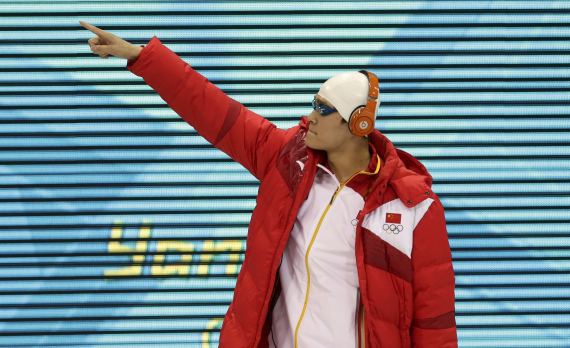 But that's just my opinion. What's yours?
——————————————————–
I am listing the names in order here, because SportsPro's page-by-page slideshow takes forever to view, and the site has been crashing from too much traffic…
1. Neymar, 2. Lionel Messi, 3. Rory McIlroy, 4. Robert Griffin III, 5. Usain Bolt, 6. Novak Djokovic, 7. Lewis Hamilton, 8. Cristiano Ronaldo, 9. Sloane Stephens, 10. Blake Griffin, 11. Tiger Woods, 12. Sebastian Vettel, 13. Virat Kohli, 14. LeBron James, 15. Viktoria Azarenka, 16. Maria Sharapova, 17. Alan Oliveira, 18. Andy Murray, 19. Alex Ovechkin, 20. Missy Franklin, 21. Vincent Kompany, 22. Carmelo Anthony, 23. Caroline Wozniacki, 24. Sergio Perez, 25. Rafael Nadal, 26. Lindsey Vonn, 27. Alex Morgan, 28. Mike Trout, 29. Jack Wilshere, 30. Yani Tseng, 31. Manny Pacquiao, 32. Saul Alvarez, 33. Lucas Moura, 34. Bubba Watson, 35. Shaun White , 36. Ellyse Perry, 37. James Harden, 38. Shinji Kagawa, 39. Seth Jones, 40. Laura Robson, 41. David Rudisha, 42. Mark Cavendish, 43. Stacy Lewis, 44. Kim Yu-Na, 45. Danica Patrick, 46. Anderson Silva, 47. Dale Earnhardt Jr, 48. Gareth Bale, 49. Robert Kubica, 50. Katie Walsh