[
UPDATE
: Fresh off his Hainan payday and his visit to the Venetian Macao, Tiger spent Friday at the Marina Bay Sands casino-hotel in Singapore, where he
held a clinic
for young golfers and dyslexic children. Again, call me cynical, but the kids + special needs combo is fooling no one: clearly it's easier to bank a large, guaranteed sum for a couple of hours of work than fight it out over four rounds with the other pros, even if the $8.5 million on offer this week in Shanghai means there's plenty to go around. These promotional appearances, by the way, have apparently been in the pipeline for "well over a year", meaning they would have been on his calendar before any golf tournaments were added].
Tiger Woods flew into Hainan in his private jet on Sunday night, picked up a reported $2+ million for swearing his way around a golf course on Monday, and then made the short flight to Macau on Tuesday, where he visited the Venetian resort. Most of the golfing world – including six top 10 players (Mickelson, Stenson, Rose, McIlroy, Snedeker and Dufner) – are in Shanghai this week for the HSBC Champions, which is effectively around the corner from Hainan, considering Tiger flew in from the US.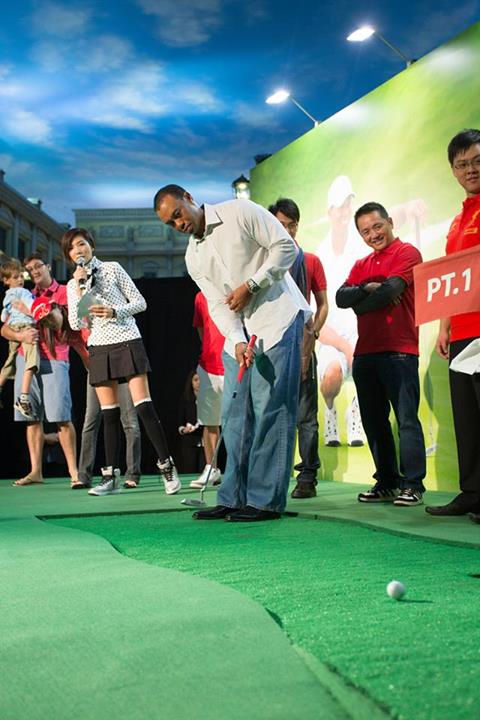 But according to Aomen TV, Woods took part in a putting session at St. Mark's Square at Shoppes at the Venetian, and then met members of the Macau Special Olympics golf team. Call me skeptical, but I'm guessing his motivations were less of the charitable and more of the financial variety. He is free, of course, to earn money however he wants, but it's noteworthy that on the same week that EA Sports dropped Tiger from its top golf game after 14 years, he's continuing to look to Asia for more endorsements and/or earning opportunities. One possible reason: mentions of his much-publicized marital infidelities from 2009 still regularly appear in western media reports, but having a mistress is not nearly as big a deal in Asia/China as it is in the US, and now that he's back on top of the world rankings, there's no reason not to love him, right? As Nike famously said when Tiger regained the number 1 spot, "winning takes care of everything."
By the way, given that fans were encouraged to wear red to have a chance to "put" [sic] with the great man, you would think that Tiger could have at least thrown on one of his famous Sunday outfits for the occasion.
Meanwhile, Shanghai's second major tournament in two weeks kicks off on Thursday and the players have been going through the usual pre-tournament festivities. 2013 PGA Championship winner Jason Dufner was not amused…. but then he usually isn't.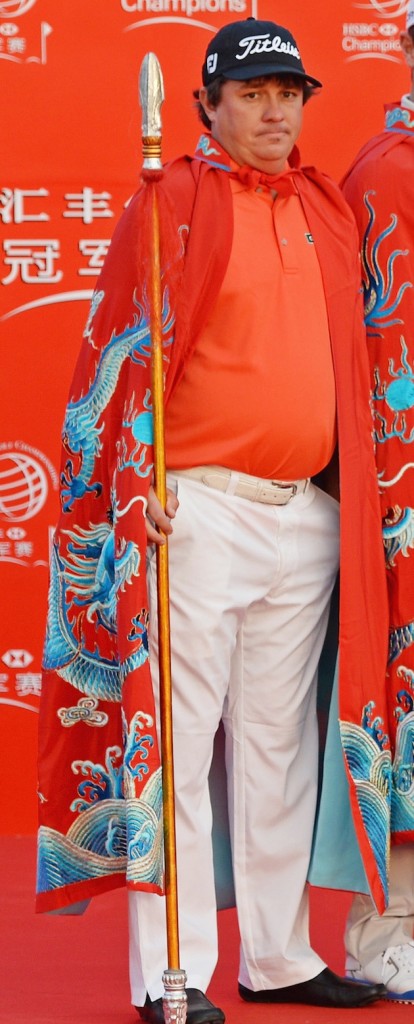 Rory McIlroy, fresh off his win in Hainan, seemed to be having a lot more fun: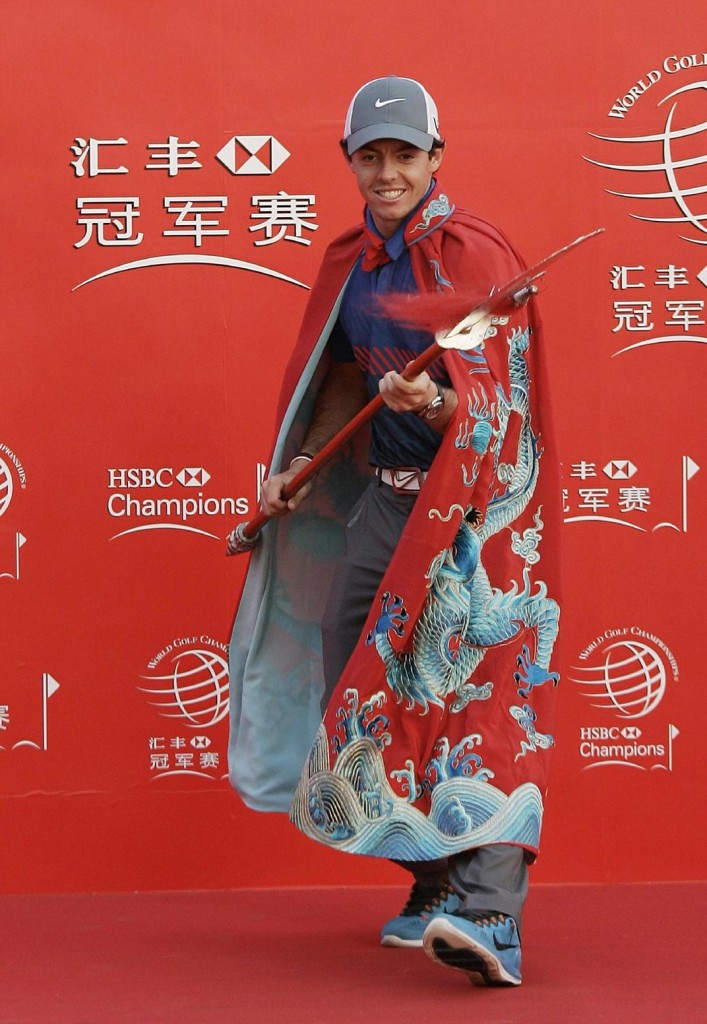 But this is perhaps my favorite – Ian Poulter with Yao Ming at the Champions dinner on Monday night. Yes, Yao makes anyone look tiny, but it's still pretty funny: