When it comes to the 2022 Olympic Games, FIFA – not the IOC – is holding the joker in the pack. And that Joker is far closer to Heath Ledger's dark portrayal of the character than anything that faintly resembles amusement.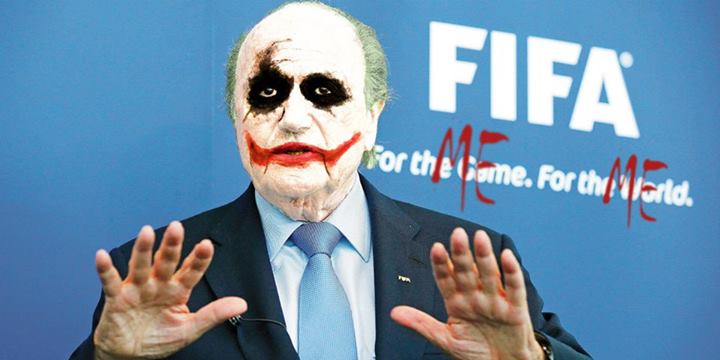 Despite starting as a speculative attempt to host the 2022 Winter Olympics, Beijing's bid is now considered a strong favorite, with just Kazakhstan's Almaty standing in the way. The IOC would strongly deny this, but the fact that Chinese state broadcaster CCTV has just re-upped to get the next slate of Olympic TV rights at a price of $550 million (up from $160 million and $17 million from the previous two slates) would suggest that some pretty solid assurances have been given that the 2022 Games are coming to China. At the very least, CCTV itself must be confident its government colleagues in the sport's wing will bring home the bacon, even though the guaranteed Asian time zones for Pyeongchang (2018), Tokyo (2020) and Beijing/Almaty (2022) at least partly accounts for the sharp rise in TV money.
But even if the Games are indeed heading back to China for the second time in 14 years, that prize may be significantly less valuable if FIFA decides to schedule the Qatar World Cup in Jan/Feb 2022, which remains a distinct possibility. IOC President Thomas Bach has repeatedly claimed he has had assurances from FIFA that the two events won't clash, but FIFA itself has been less forthcoming, and European soccer officials have campaigned for the Olympics to be moved.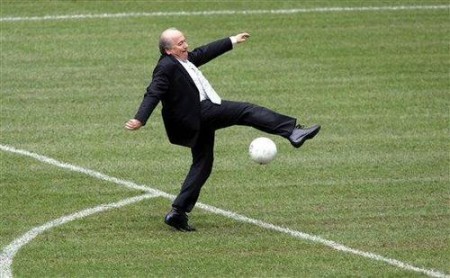 It seems certain that the 2022 World Cup will not be played in June or July with Nov/Dec and Jan/Feb the two remaining options, and while FIFA President Sepp Blatter has said he personally would be against the two events clashing, he has yet to categorically rule this out. Even had he done so, Blatter's word has proved to be worthless on countless occasions.
Here is China Sports Insider's best guess at this point: Beijing wins the 2022 Winter Olympics and will host them in February, directly after the 2022 World Cup is held in January. It's not the worst case scenario, but as this Sports Talk column discusses, it's far from ideal:
Even if the two events take place consecutively in January and February, fans would have a degree of burnout by the time the Winter Games begin, not to mention the fact that they would likely be watching broadcast "B" teams of second-rate reporters and anchors, as the "A" teams recover from Qatar.

Even in China, a domestic Winter Games would be less popular than a World Cup overseas. Beijing may well find it faces more competition from soccer than from the other possible host, Almaty, but both cities will be desperately hoping the World Cup's slot on the calendar is placed as far from February as possible.