Here are some photos the LPGA won't show you… Sandra Gal of Germany was among those wearing a face mask for Round 3 of the Reignwood LPGA Classic [UPDATE: as well as for Round 4, with Jessica Korda and Jodi Ewart also posing wearing masks].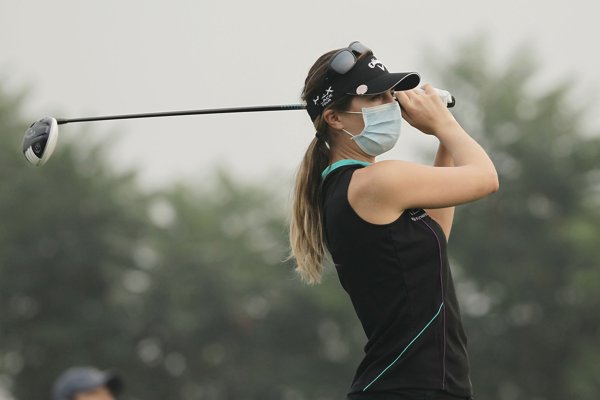 Sweden's Pernilla Lindberg tries the same tactic. Unfortunately, while these particular masks might keep the odd germ away, they won't do much to block out Beijing's notorious smog.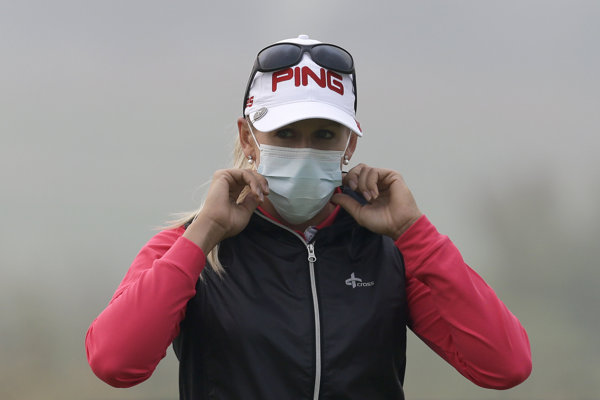 Players and caddies were among those trying to protect their lungs on Saturday.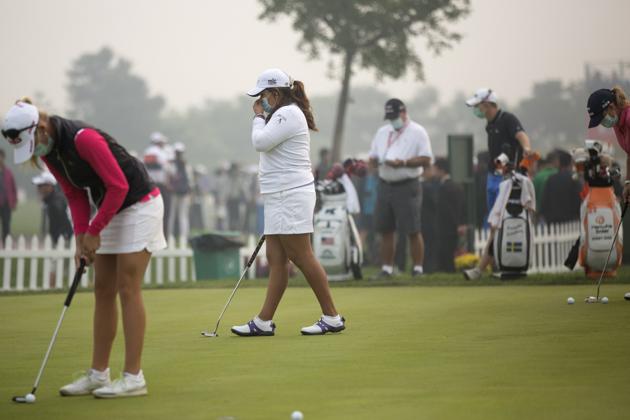 As a glass half-full friend recently told me, "You have to work pretty hard to get pollution like this. That's a good sign for the economy!" Most players, including Feng Shanshan who has a one-shot lead whose dramatic win was massively overshadowed by the pollution, weren't wearing any protective headgear, but it doesn't look very nice, does it?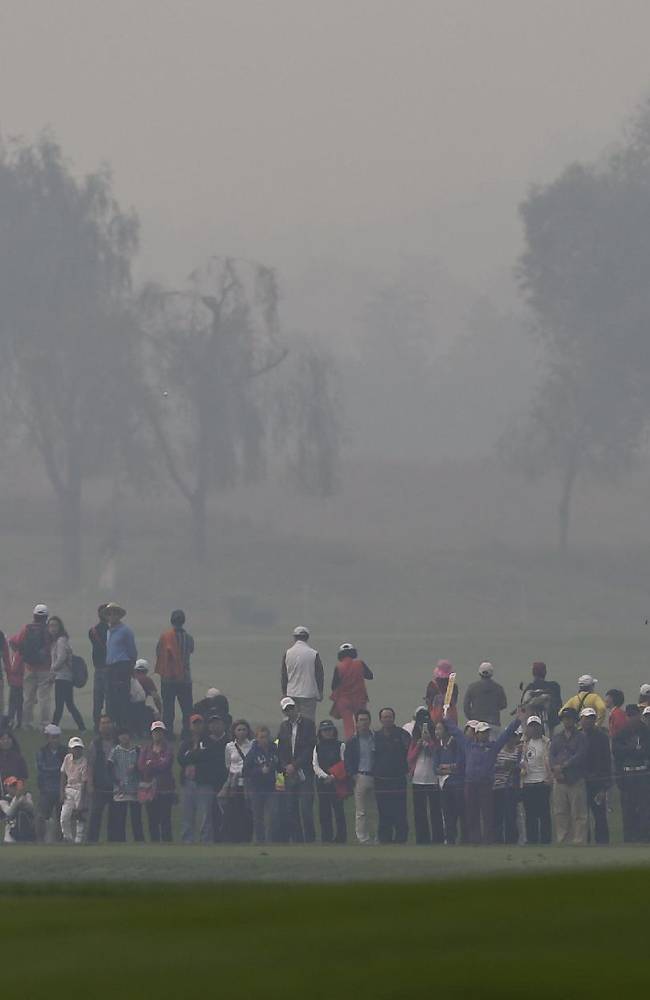 The China Open tennis has been affected just as badly. Check out what the players are saying here. [UPDATE: What's the one thing that's worse than pollution in China, according to former world number 1 Stacy Lewis? Take a look here!]