Zhou Qi and Wang Zhelin become first Chinese players drafted for nine years, but both face an uphill battle to play in the NBA.
A year ago, ice hockey player Song Andong was touted as China's next big sporting star after being drafted by the NHL's New York Islanders, then swiftly promoted as one of the faces of China's 2022 Winter Olympic Games bid campaign. This spring, it is the turn of two Chinese basketball players, Zhou Qi and Wang Zhelin, who were drafted by the NBA's Houston Rockets and Memphis Grizzlies, respectively.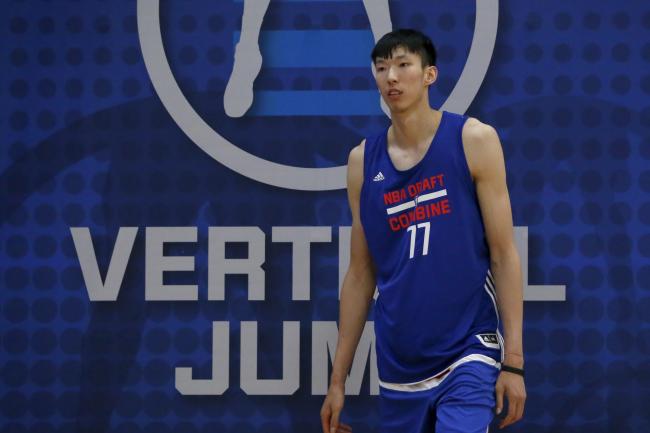 While Song was something of a trailblazer as the first China-born player to be drafted into the NHL, several other Chinese players have previously played in the NBA, with Yao Ming's massive footsteps creating a daunting path for Zhou and Wang to follow. In fact, while their draft success gained significant attention back home as the quest for the next Chinese NBA star continues, in the US they were simply seen as two of a very international draft class. This CNBC article, for example, lists 11 countries from which players were drafted without mentioning China.
In contrast to other drafts which have multiple rounds – Song, for instance, was chosen in the sixth round, in the 172nd spot – the NBA has just two rounds of 30 players, making it much harder to be selected. By the time Zhou Qi was taken with the 43rd pick, players from 15 other countries had already been called. Another four nationalities were added before Wang Zhelin's turn came at No.57.
But given that Yao was the No.1 draft pick in 2002 and that Yi Jianlian – the most recent Chinese player to play in the NBA – was selected with the sixth pick in 2007, China's first NBA draftees for nine years must still be considered long shots to establish themselves in the world's top basketball league.
At 7 feet 2 inches (2.18 meters) and possessing the second-longest recorded wingspan in draft combine history, Zhou Qi has the size to be successful, but as other recent Asian hopefuls such as Indian-Canadian Sim Bhullar and Korean Ha Seung-jin – both of whom are taller and substantially heavier than Zhou – can testify, size alone is not enough to make it in the ultra-competitive NBA. In addition, as with almost every prospect from China, age is always an issue: Zhou claims to be 20, but reports that he might be as old as 24 or 25 likely dropped him into the second round of the draft.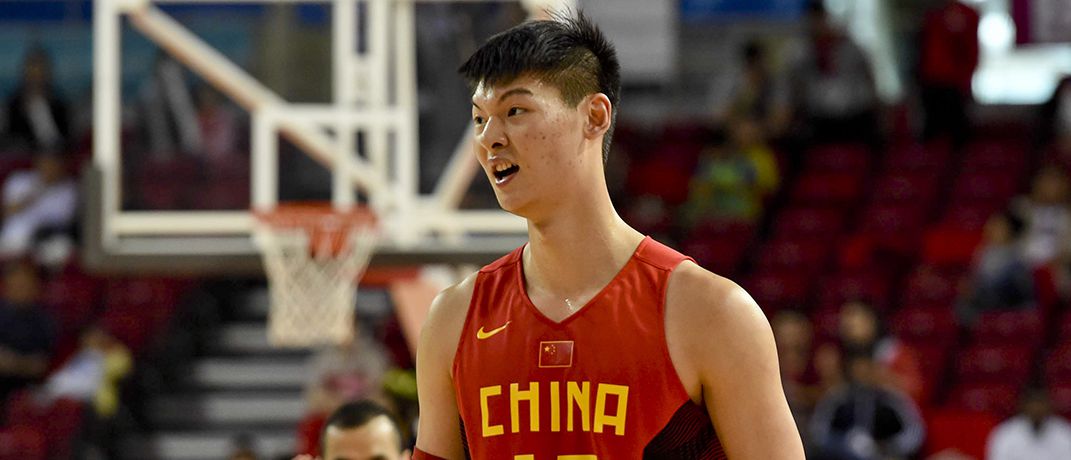 Meanwhile, Wang Zhelin was originally touted in China as the next big thing, before being overtaken somewhat by Zhou Qi, but his selection in the draft meant China had two players taken for the first time since 2007 , when Yi Jianlian was joined by Sun Yue. Both Zhou and Wang are currently training with China's Olympic basketball squad ahead of Rio.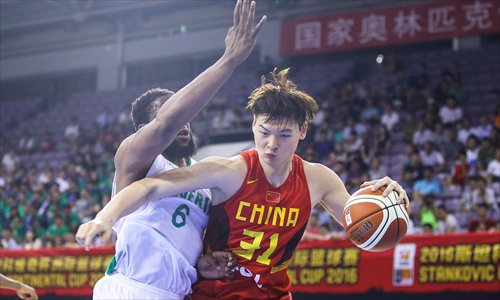 The Rockets swiftly became "China's team" in the early 2000s thanks to Yao, and it is no surprise to see them continue that relationship through Zhou Qi. Houston's large Chinese community, and many more back in China, will be pulling for Zhou to make the huge step up from the CBA.
It's expected that Zhou will play another year in the CBA to improve his game and add some bulk, before he takes a crack at the NBA. Some have argued that he has "unlimited upside," but even if he is able to negotiate a smooth release from his current club, the Xinjiang Flying Tigers, and then add a considerable number of pounds to his slender frame, history tell us that the search for the next Yao is far from over.
A version of this article first appeared here.