Almost exactly a year ago, Beijing played host to a dream day of international sports: both Neymar and Kobe were in town with their respective teams, and the Tour of Beijing was wrapping up in glorious sunshine. This year…not so much.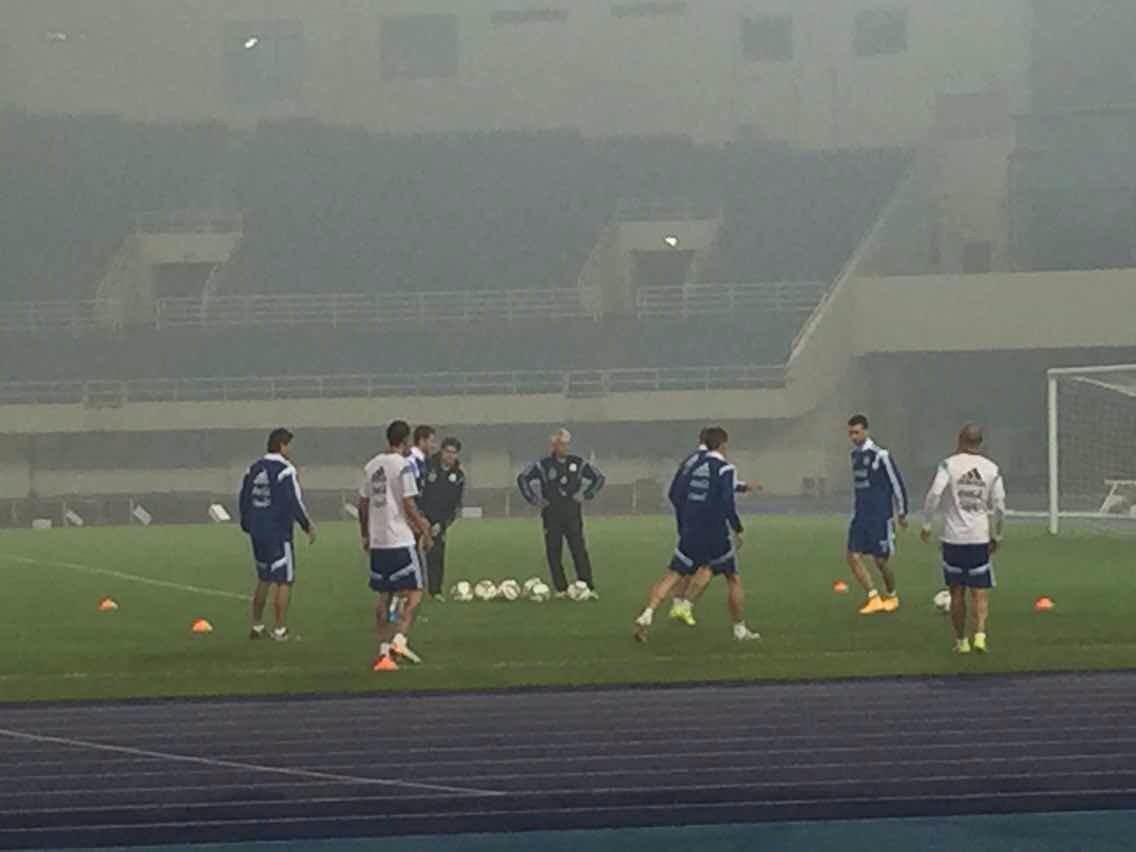 Fast forward 12 months and Brazil are set to play Argentina at the Bird's Nest this Saturday, the Kings take on the Nets in NBA preseason action at the Mastercard Arena a few days later and the Tour of Beijing spans the days in between. But things are not going so smoothly this year.
Beijing is in the middle of an orange pollution alert, which, incredibly, is not the highest level even though the Air Quality Index (AQI) has consistently been over 400 (i.e. apocalyptic) over the last 24 hours and looks set to continue around that level until at least the weekend. Pity the world's top cyclists as they attempt to cover more than 150 kms a day for five days over significant elevation. Their one saving grace is that they start several hours away in the mountains near Chongli, where the air is reportedly better, before finishing in Beijing.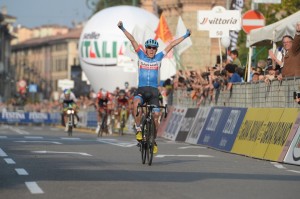 But just getting to Friday's start line will have been something of a victory for four of the teams after their bikes were all held up at Chinese customs, with local officials unable to process payments for the import deposit on the bikes due to the National Week holiday and instead demanded 15,000 yuan (roughly $2,500) in cash per team. To add insult to injury, the Garmin team bus then got lost leaving the airport, made six U-turns and ended up back where they had started 75 minutes later. All in all, it took the team 10 hours to get from the plane to their hotel, after a 9-hour plane ride – and their bikes didn't arrive until two days later.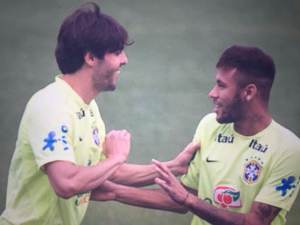 Meanwhile, the Brazilian soccer players have been confined to their hotel for 22 hours of the day due to the pollution, only emerging for brief, light training sessions. Striker Diego Tardelli has blamed an eye allergy on the smog, while the Brazilian press have been having a  field day, with one newspaper claiming Brazil would face two uncomfortable opponents on Saturday: Argentina and the air.
With sports stars such as Rafa Nadal continuing to return to Beijing despite some bad experiences with the pollution, there's a case to be made that players will keeping coming for brief visits whatever the conditions. But the cyclists won't be back, since this year marks the final Tour of Beijing. It's almost always money that plays the leading role in these decisions, but with pollution dogging the race in both 2011 and 2012, you can be sure the riders themselves aren't too upset – it's Chinese sports fans who are the ones truly missing out.