Another day, another sports team signs a sponsorship deal with Huawei. This time, though, the sport is cricket and the team is Indian Premier League side Royal Challengers Bangalore.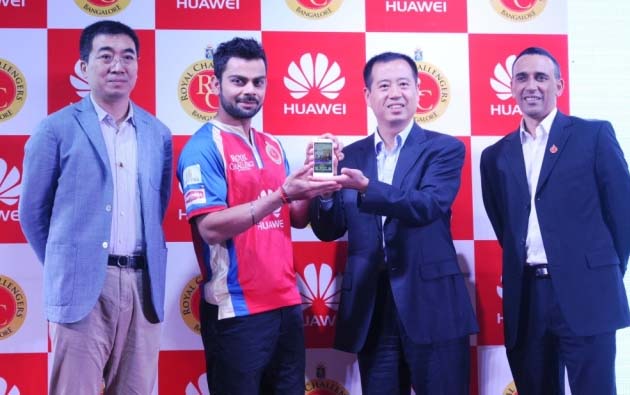 The Indian arm of Huawei will be RCB's main shirt sponsor and will also get all the usual promotional exposure and signage at the team's stadium, though terms or length of the deal were not announced. Cricket is new territory for Huawei, but it's the latest in a long line of recent sports sponsorship deals by the Chinese telecoms firm, as outlined here.
The Royal Challengers are captained by Virat Kohli, named as the 13th most marketable athlete in the world last year by SportsPro magazine. The team kick off their season this Thursday, April 17, against the Delhi Daredevils in the UAE.
It makes sense to go after cricket in the Indian market, with Cai Liqun, chief executive of Huawei India, saying it's all part of "the company's journey to transform into a consumer brand." In addition, as Huawei sponsors more teams around the world, they will become more in demand as brand awareness grows. The company is still unknown in many places – as this amusing video shows – but as Kohli said:
"Given Huawei's partnerships with major sporting properties around the world, it is great to have them come on board as Principal Sponsor of the team".
How many major sports team around the world are not at least thinking of approaching Huawei right now? And if not, why not?